A Guide to Golden Hour in Luang Prabang
Sunsets in SE Asia are famously beautiful, but sunsets in Luang Prabang truly need to be seen to be believed. From a quick mountain hike to cocktails by the pool, this is your guide to experience gorgeous golden hours.
Can't Miss the Moment at Mount Phousi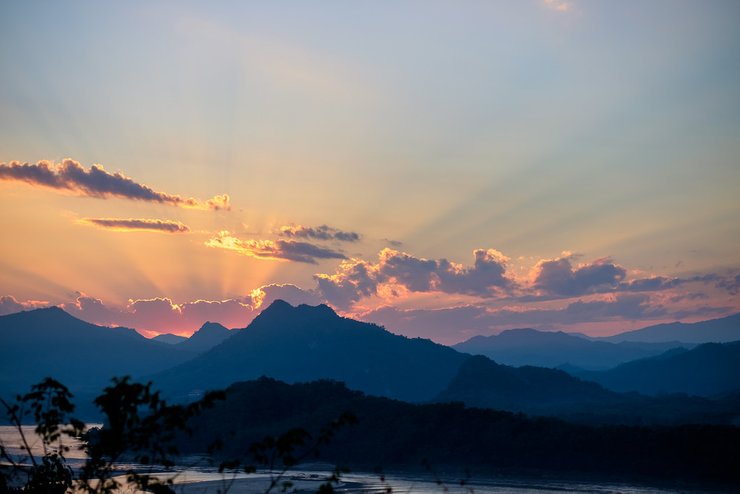 A quick image search of "Sunsets Mount Phousi" will have you lacing up your trainers in no time. Be sure to get there early because the best viewing spots go to the early arrivals. While the excitement can be enough to forget your surroundings, Mount Phousi is a sacred area so be sure to keep your knees & shoulders covered, avoid the BeerLao vendors, & behave as if you were in any other Wat in the city. There is a fee of 20,000LAK to make the 300+ stair climb. However, that is a small price to pay for an iconic experience.
Hide Out at NamKhan EcoLodge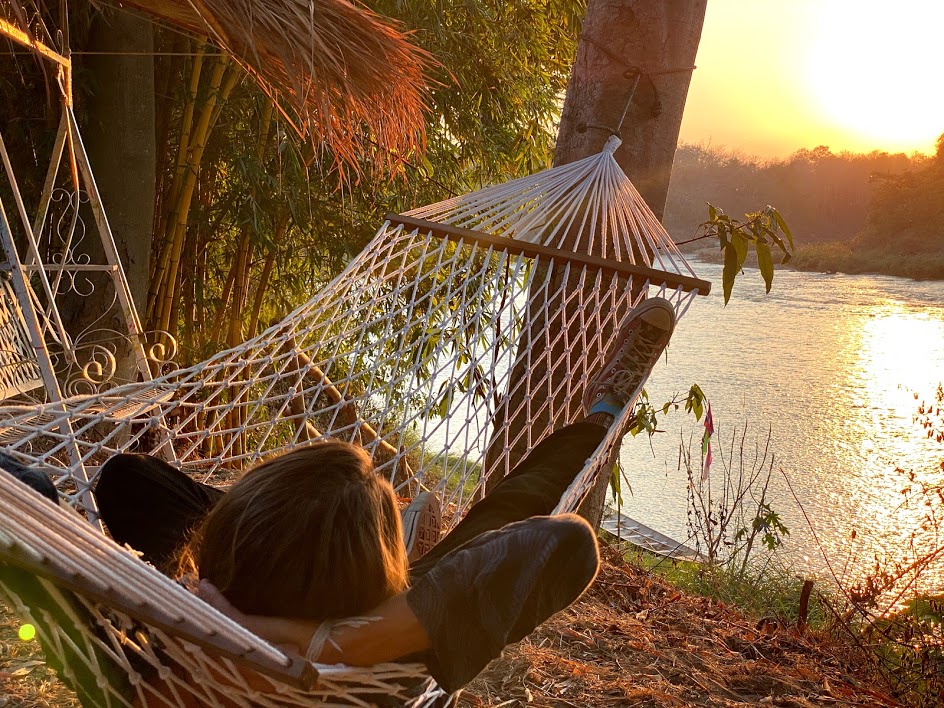 Looking to fill your schedule with relaxation? NamKhan Ecolodge will take care of that for you. Not only can you chill out in this hammock while watching the sun slowly set, you can also sip a delightful cocktail or 2 to really get you into the chill out zone. All travelers are welcome to stop by dinner & this gorgeous show by Mother Nature. Reservations are not required for dinner, but making one will help ensure you can dine with the view. Contact them via their website.
Picnic at Kaysone Phomvihane Monument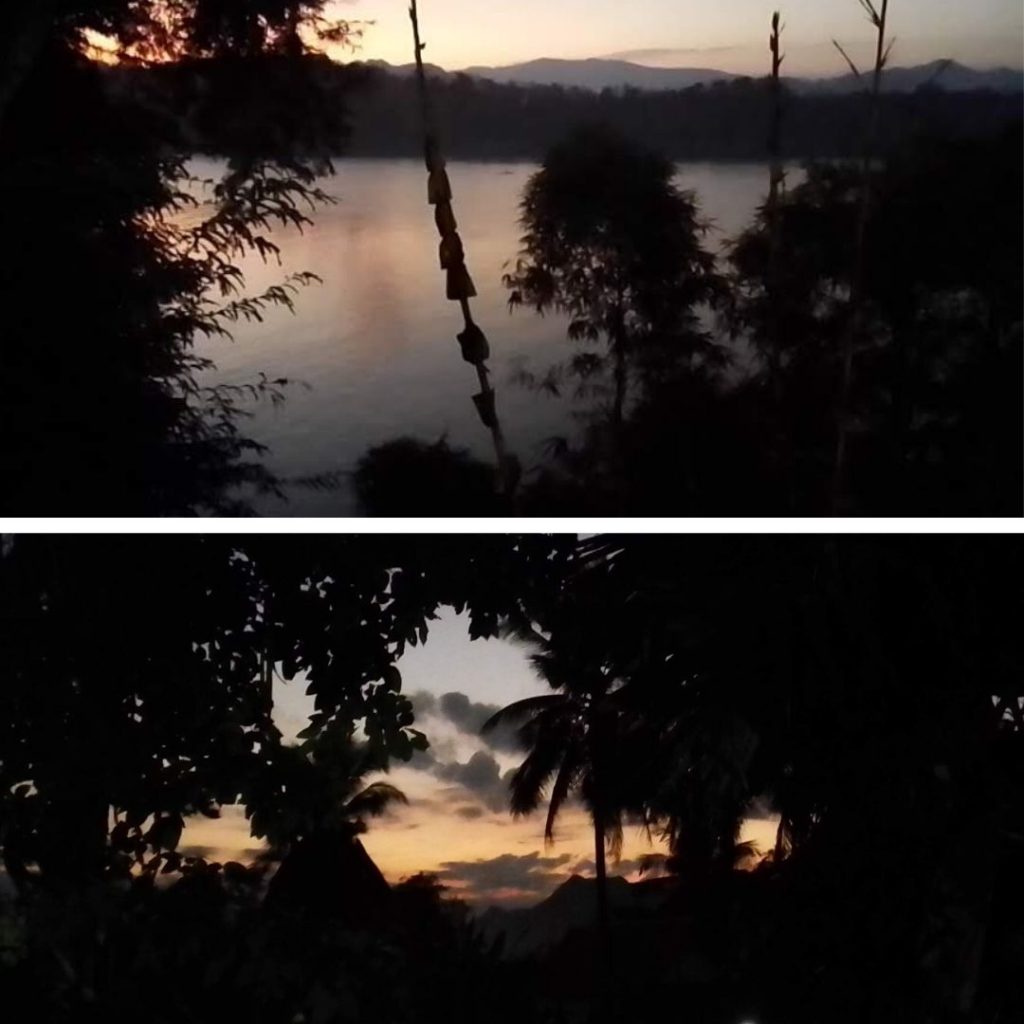 Located roughly 1km from the peninsula is the Kaysone Phomvihane Monument. This tribute to the 1st Prime Minister of Laos boasts amazing Mekong & mountain views with multiple seating areas perfect for a picnic. No worries if you don't have a kitchen available or won't be walking past the Night Market in town, just outside the entrance to the monument (no fee for entry) are several street food stalls. Check out our guide to Lao Dishes for some picnic food inspiration. Travelers with little ones will enjoy visiting the That Luang Night Bazaar, directly across the street from the monument, for rides, games, & a more local experience.
Enjoy Cocktails at Luang Prabang View Hotel's Skyy Lounge & Bar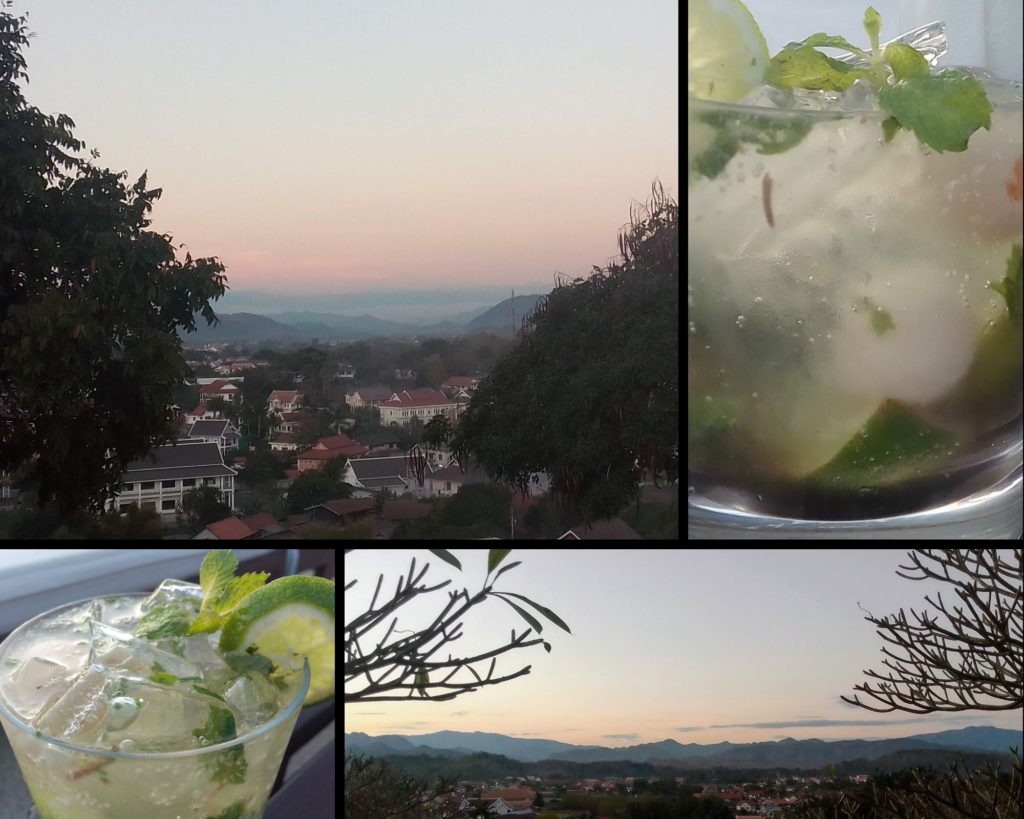 Located a short tuk tuk ride from the peninsula is the Luang Prabang View Hotel with their aptly names Skyy Lounge & Bar. The lounge area surrounds a newly renovated pool overlooking Luang Prabang, complete with cushy lounges. Evening Happy Hour runs from 16:30-18:30 so you can indulge in their extensive drinks list guilt-free. We recommend starting with the Lychee Mojito for a unique take on a familiar drink. If you find yourself a bit peckish, just take a short walk down to their restaurant for even more stunning views.
Get on the Water with a Nava Mekong Sunset Cruise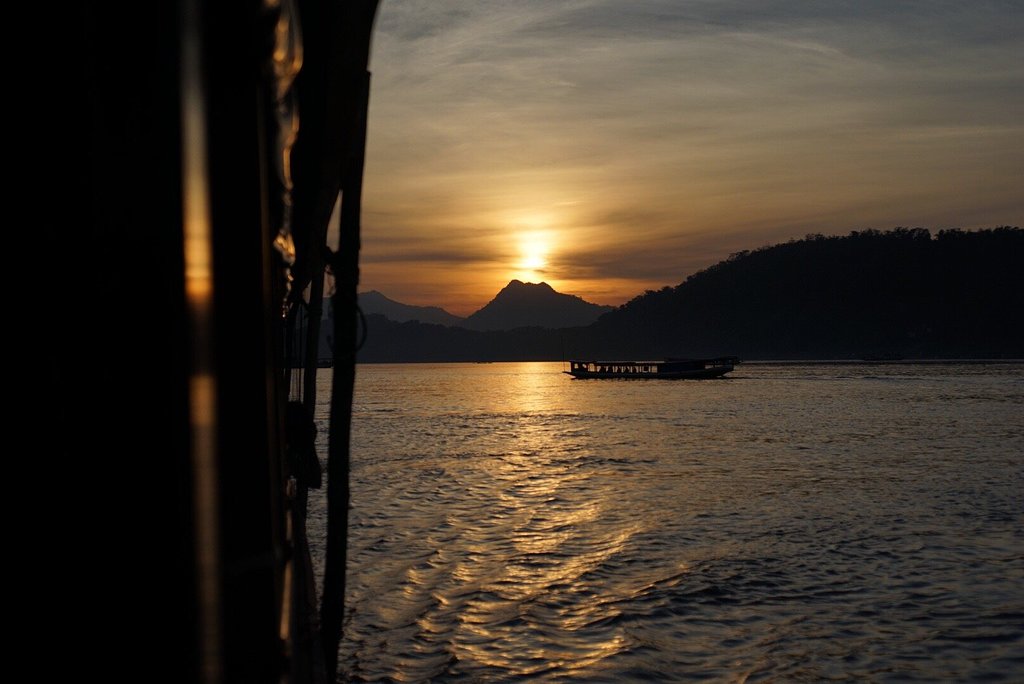 The popular Nava Mekong Sunset Cruise operates Tuesday, Thursday, and Saturday so there's no reason to miss the boat ;) With a departure time of 5pm (return around 8pm), even travelers with only 1 day to explore Luang Prabang can fit this cruise into their schedule. Included in the $35 ticket is a too good to miss traditional dance and Lao set dinner.
Please note that the boats undergo scheduled maintenance in June-September; therefore, they do not operate.
Make New Animal Friends at Jumbo Guesthouse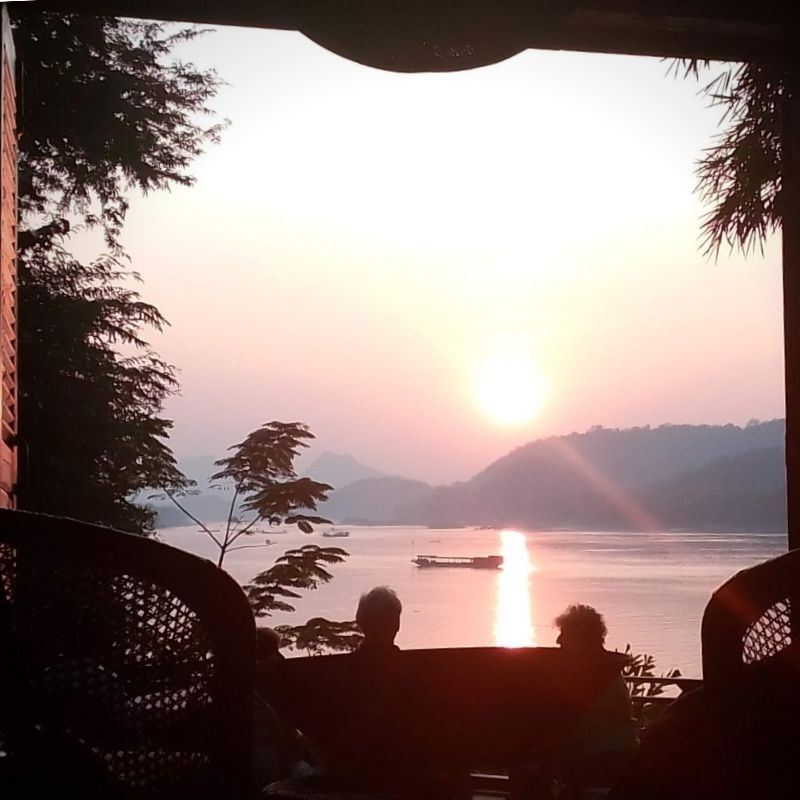 The Jumbo Guesthouse on the Mekong is home to 2 friendly dogs, 2 typical cats, & one of the finest views in Luang Prabang. Hostess Monica offers an unforgettable sunset dining experience that you can book by contacting her directly. Despite being only 6km from town, you will feel like you have found a hideaway a million miles away. Please note the due to popularity, booking a dining experience cannot be done same day.
Did we get your to your favorite sunset spot? Have you found one that you think everyone should see? Let us know!
Big thanks to flickr user Mild Delirium, Instagram user @thechopsticks, & the team at NamKhan Ecolodge for allowing us to use their photos.