Imagine coming to Luang Prabang and not making the most of the street food. We can all be a bit scared to try things we have no idea what they consist of and sometimes we just don't know where to go. Street food tours are popular in other destinations but were lacking in Laos's heritage centre until now.
If you have half a day and are looking for a relaxing and informative leisurely walk and bicycle around Luang Prabang, sampling local coffee and treats, then you'll love this new tour. The guided tour starts on the main street and heads to the morning market. You can find out what all the usual food you have probably seen are and get the change to taste them in a safe environment with a trusted guide.
People get up early from surrounding villages and come to the morning market. There are many local specialties awaiting from from snacks, to every day vegetables and strange things you might not recognize as food. You might see honeycomb, with bee larvae inside wrapped in a banana leave. Grilled this has a wonderful, complex taste and texture, or try a crispy fried mung bean cake.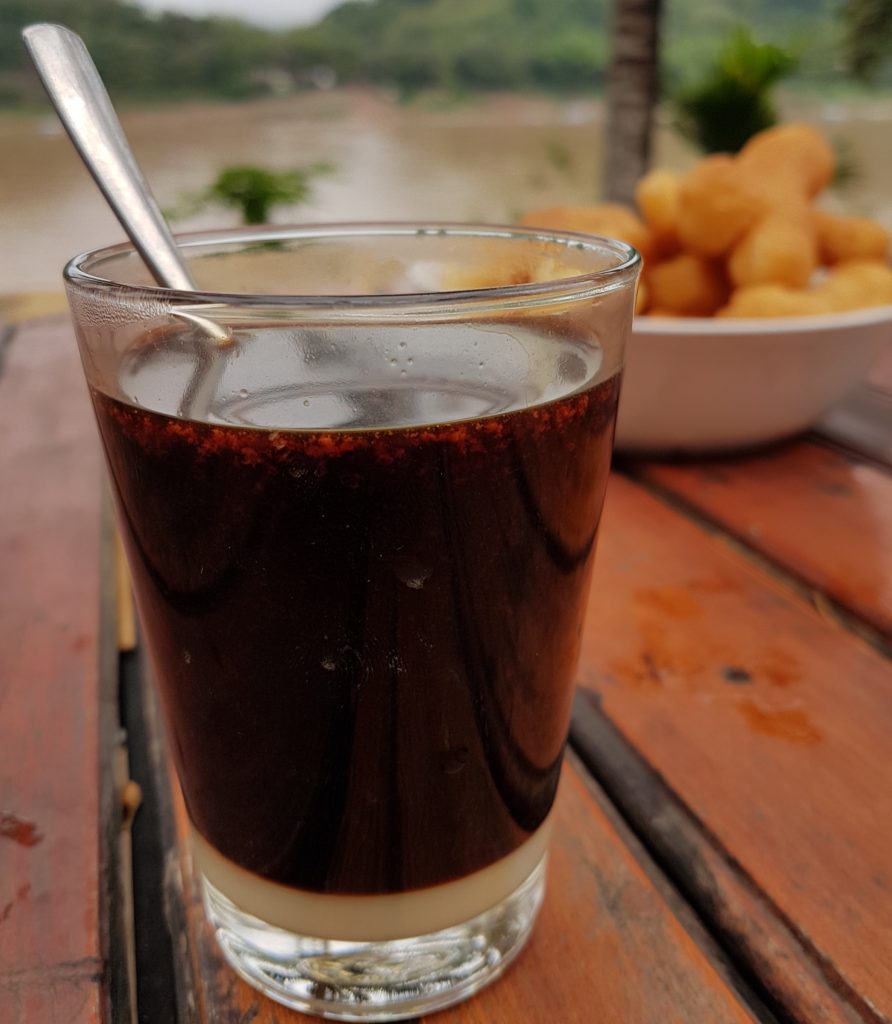 You can also check out the most famous Lao coffee shop by the Mekong River enjoying coffee and a local Lao pastry (Khanom) .
We pick up bicycles and ride a short way across the "old" bridge to a local rice noodle factory and a local " Kaw Chi " bakery, that supplies many street stalls and restaurants in town with their baguettes, a leftover of the French colonialism days. You might be lucky enough to see the rolls coming out of one of the ovens.
The tour ends with a game of " Petanque" or "Boulle", another French relict, and you can enjoy a chilled bottle of "Beerlao" and more food if you can fit it in. The tour ends about 2pm.