Boat Racing Festival in Luang Prabang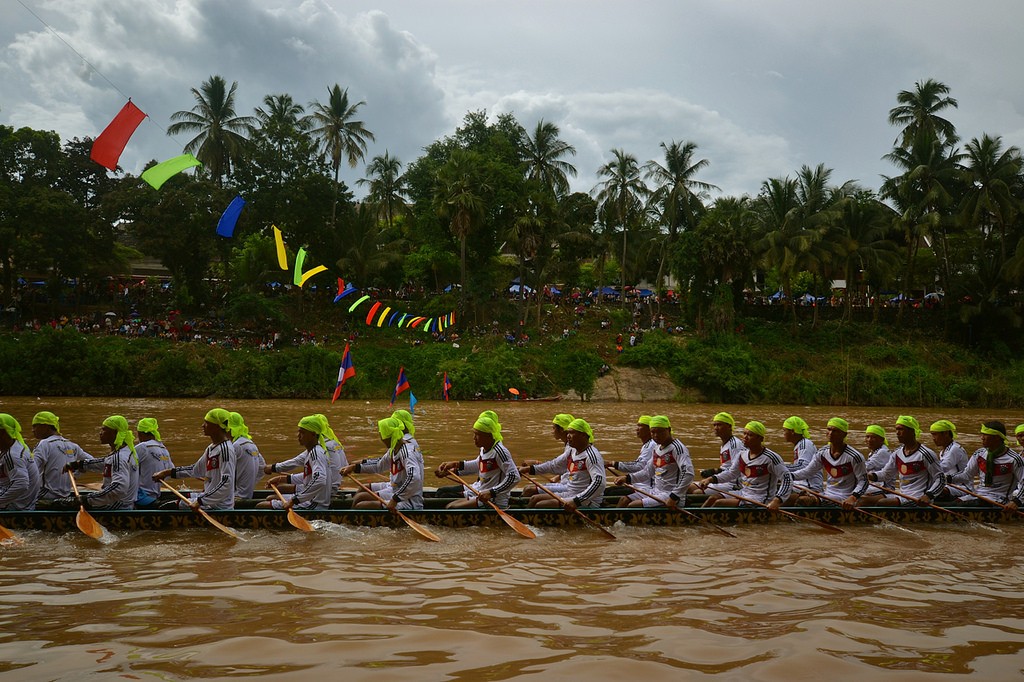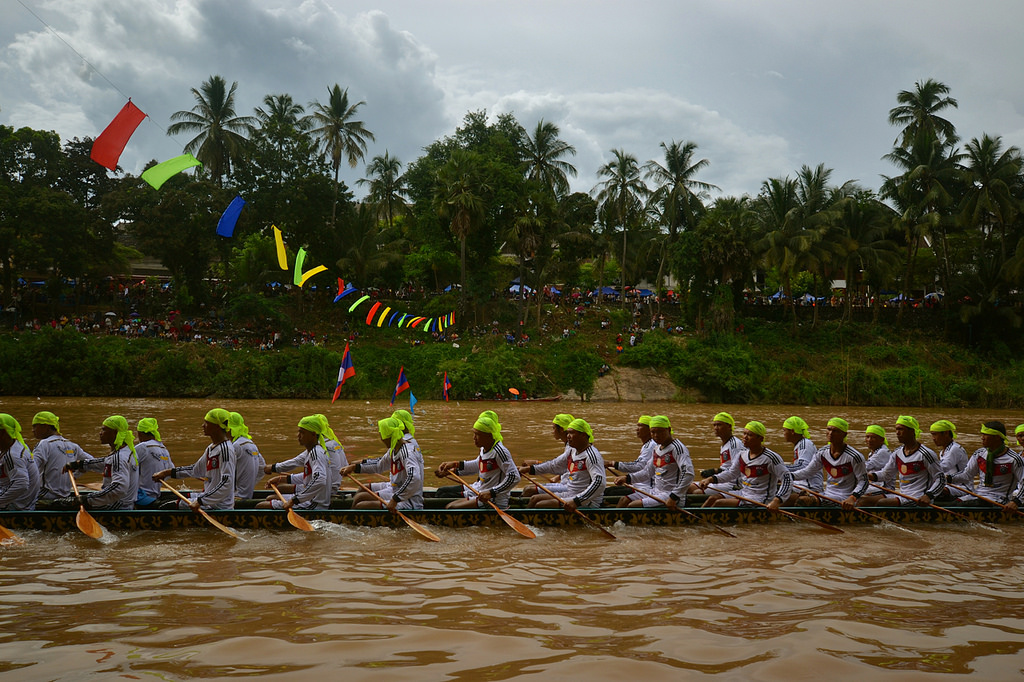 The annual event, known as Souang Heua in Lao, is a festival where crowds gather along the banks of the Mekong River to cheer on long boats filled with 50 paddlers competitively race one another. Boat racers typically practice weeks if not months ahead of the festival. The boats that are used are traditional hand-carved out a single tree. They are housed in the village temples and only come out only once a year to participate in the race. These decorative boats are considered sacred, and are both cleaned and presented with offerings a few days before the race. While the boat racing is a symbol of entertainment and athleticism, the festival honors the water divinities such as the Nagas, the spiritual dragons that help protect Laos.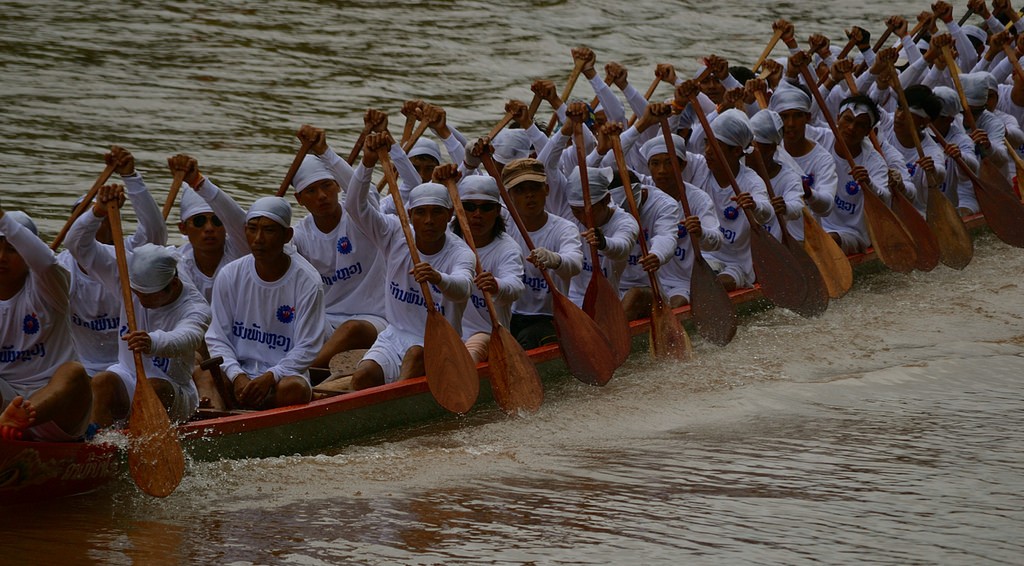 On the day of the race, a traditional orchestra will play traditional songs near the river bank that accompanies the race. The tempo accelerates as the boats narrowly approach the finish line, creating dramatic tension as each race is only won by a small distance.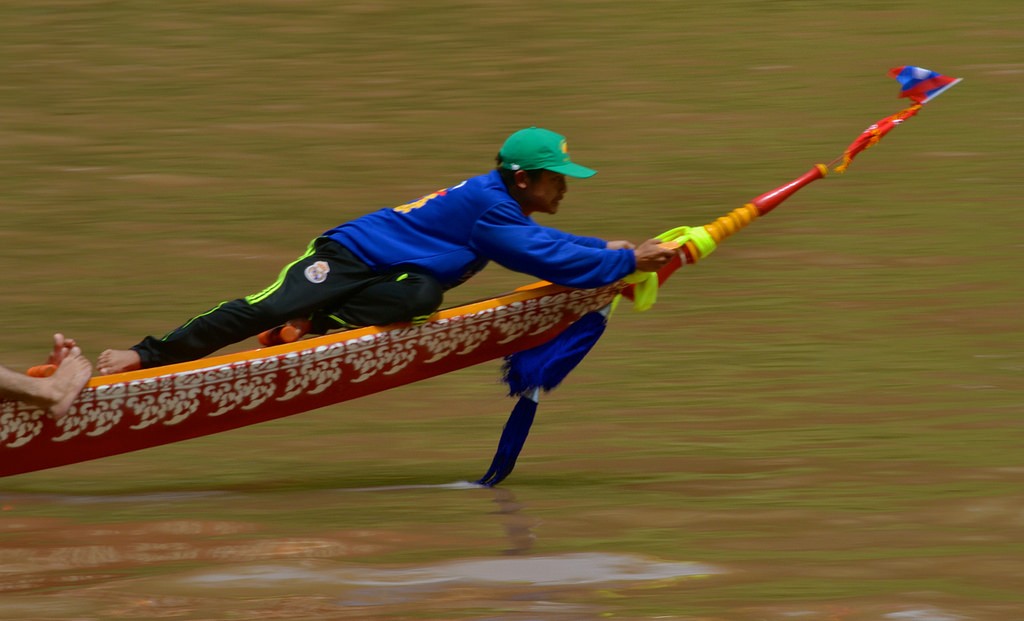 In Luang Prabang, the Boat Racing Festival is typically held on Khao Padapdin, the 'Day of the Commemoration of the Dead' in August. In the capital Vientiane, the festival is held the day after the end of Buddhist Lent. Both events in the capital and in Luang Prabang draw huge crowds from all over the country. Like many festivals in Laos, the boats races are accompanied by local celebrations occurring throughout the town. This festival is and ideal time to visit Luang Prabang as it approaches its 20th Anniversary of its UNESCO World Heritage status!
Visit Tiger Trail's Flickr page for a gallery of photographs of last year's Boat Racing Festival, and visit their website for tours in Luang Prabang and around Laos.