From 8 -12 June, two Tiger Trail staff attended a workshop on community based tourism in Chiang Mai, Thailand! Thailand has been developing sustainable communities in remote areas for a longtime. With all the knowledge that they have to share, the Community Based Tourism Institute and the Community Based Tourism Network put together this great training workshop for tour operators, as well as operations and products staff from the Greater Mekong Sub-Region.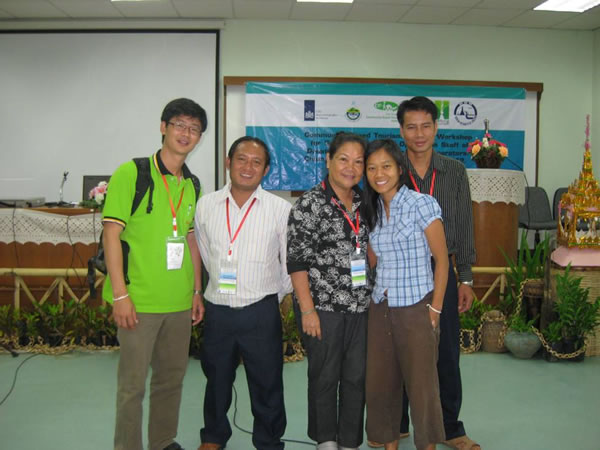 Representatives from Myanmar, China, Vietnam, Cambodia, Laos, and Thailand made time to come out and share their experience and participate in meaningful discussions. Everyone was genuinely interested in responsible tourism and helping communities in a sustainable way. It was an amazing atmosphere full of energy and earnest!!
Most of the training was held at Payap University in Chiang Mai. We focused on marketing, product development, operations, and the positive and negative impacts of community based tourism. We worked in teams and at the end made presentations to each other. A lot of thought provoking and enlightened discussions ensued for each topic.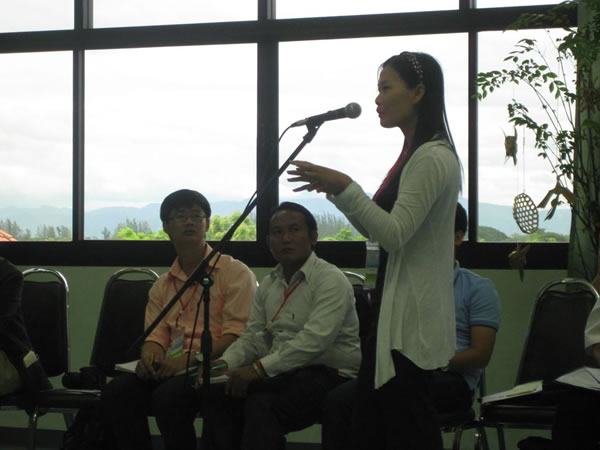 The training was made more fun by letting us spend a night in a "model" CBT community. The village, called Mae Kampong, has been participating in community based tourism for over 10 years. Nestled against the mountains with a stream that meanders down through the village, it is a cool, welcoming place. Over 30 households are involved in CBT and the village has a cooperative which generates income for everyone. The community produces hydropower, and is essentially off the grid! They also collect, filter, and bottle their own drinking water! In many ways, a wonderful place to visit, if not live!
We gained so much practical knowledge from this workshop and are looking forward to improving our communities here in Luang Prabang!!
Viagra is the most famous 'love pill' in the world, but it is not the only option for you. The majority of men who tried both brand and generic pills state that Cialis (the most famous and top-quality generic drug) works better. It is up to you to decide whether you choose brand pills or buy Cialis, but ED patients state that:
Now it is possible to avoid awkward publicity if you buy Cialis online in our reliable web pharmacy. To purchase Cialis online simply place your order, use your credit card to pay for your pills,
kúpiť cialis
receive your drug per post in a decent package and start your way to perfect men's health!