Empowering Lao Women With Soap
Children in Phongsali with Soap – Photo by Jonathan Look of LifePart2
After selling all his possessions in 2011, Jonathan Look of LifePart2 began traveling the world accumulating a vast collections of memories than possessions. Earlier this year Jonathan Look arrived in the Lao PDR and had the opportunity to travel up into the mountains of Northern Laos to visit a select number of Phonsali ethnic villages. He was traveling with a member of Soap4Life, a hands-on humanitarian organization that promotes hygeine and economic development, to help train rural women the process of making soap. This essential commodity that we all take for granted was simply lacking in these remote villages. With so many big NGOs and development agencies trying to improve the livelihoods of everyday citizens of Laos, they either forgotten or overlooked the fact that many villages did not have soap.
Soap4Life
Soap4Life is a simple organization that is dedicated to the improvement of hygiene in local communities, especially those in remote areas of Laos. They achieves this by training women in the process of making bars of soap so that they can attain economic empowerment among their peers in local villages across the country. Their motto, Soap Saves Lives and Empowers Women, perfectly sums up their mission. By training Lao women to make and sell soap bars, it allows these women to continue providing soap and to become more independent than if an organization decided to merely donate boxes of premade soap. It is precisely this reason how Soap4Life can make a sizable impact on communities susceptible to disease in Laos by teaching women how to make soap for their village.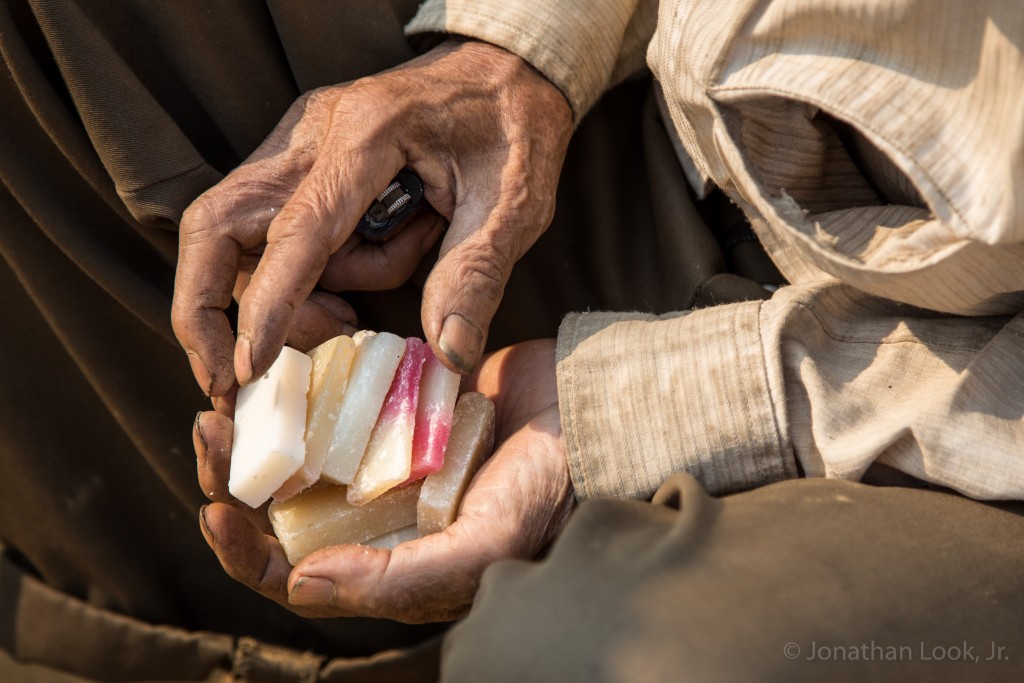 Old Man Inspecting Soap – Photo by Jonathan Look of LifePart2




Other Stories on Laos
We would like to thank Jonathan Look for allowing us to use these photographs and for sharing Soap4Life's project in Northern Laos on his blog – LifePart2. Be sure to check out other stories by Jonathan Look on Laos: A Drone Video of a Hill Tribe Village and The Rocket Festival.

Northern Laos Tour
Accessing some of these remote villages up in Northern Laos can be difficult for first-time travelers to Laos. However, you are rewarded with spectacular mountain views and greeted with smiling faces of the local people living there. The best way to go up north is by joining in on a special tour with Fair Trek, the first community-based and responsible tourism initiative in Luang Prabang, Laos.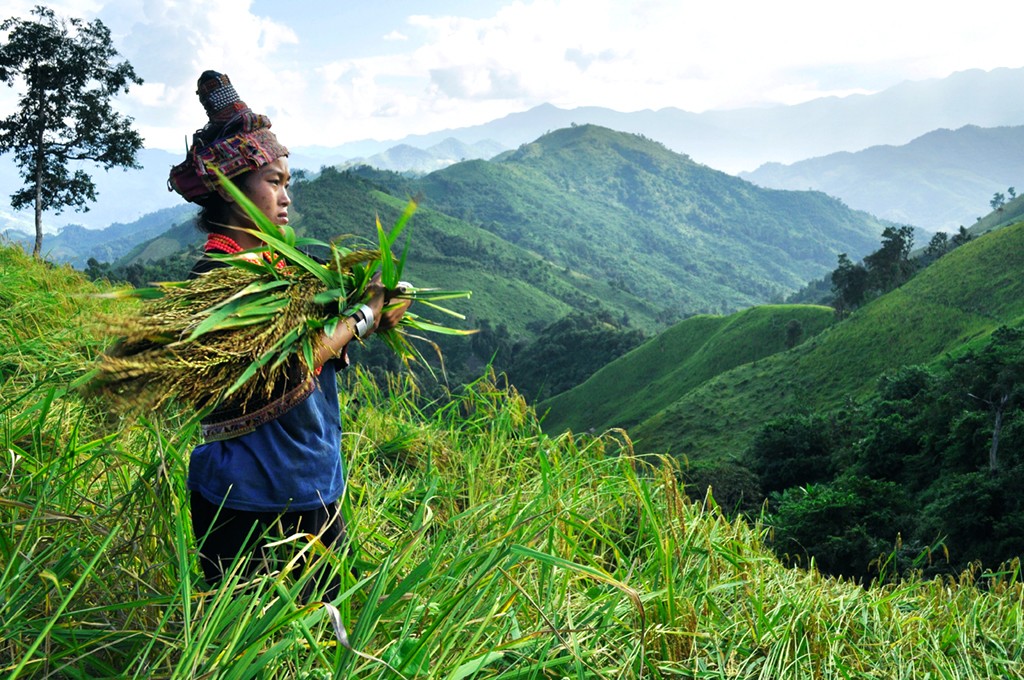 Akha Experience – Fair Trek
Journey north to visit a serene village that is home to the Akha ethnic group in Muang Khua with Fair Trek's Akha Experience. Contact Fair Trek for details on this program or other programs that enables local communities to directly benefit from tourism activities in the country.