Recently, Fair Trek teamed up with Peter Richards, an expert on Community Based Tourism, to help realize the need for local communities to have a larger voice and active role in the very projects they benefit from.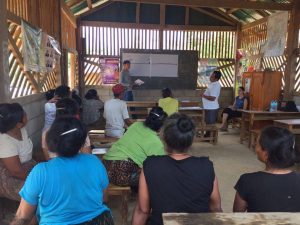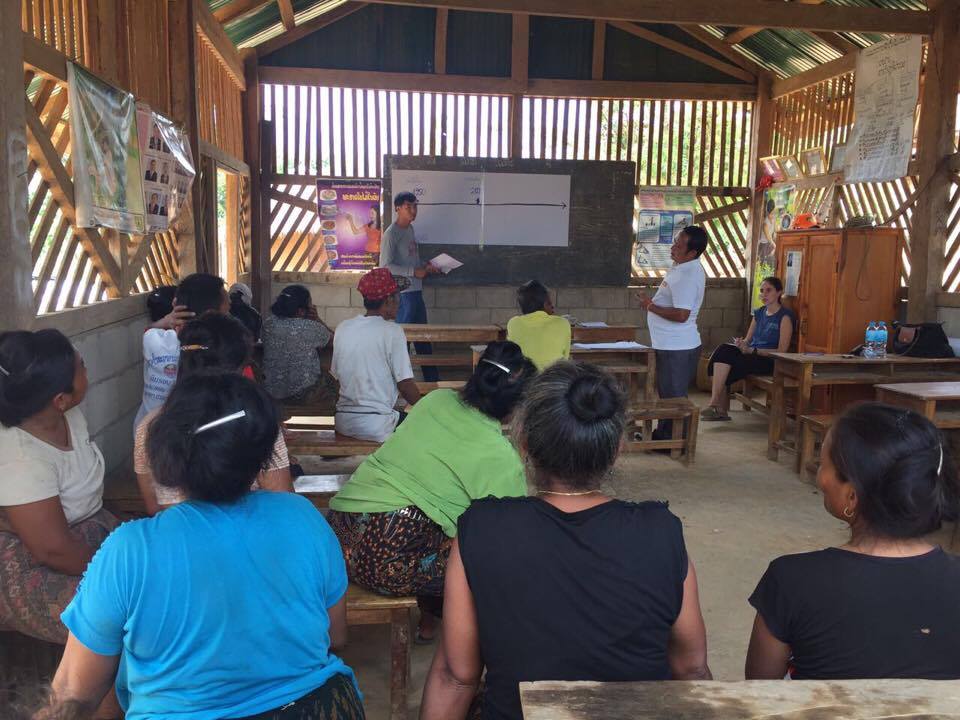 Thereafter Fair Trek formed the Fair Trek Ambassador Team (FATeam) with tour guides in order to help bridge the gap between our office, tourism, and local communities across Laos. The FATeam will visit better communicate with villagers in their own local language in order to gather better feedback to ensure that tourism really benefits them.
A few weeks ago, the FATeam went to San Oudom village to begin gathering information and to understand the perspective of local villagers. In this village, Fair Trek (and its parent company Tiger Trail Travel) have already constructed a third bungalow for their wildly successful Eco Bungalow program. This village consists of families that belong to the Hmong and Khasa ethnic group. It is one of their favourite communities and the FATeam chose this village to be the first one to visit!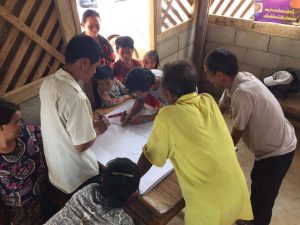 During the initial meeting, Fair Trek allowed villagers to draw a map in order to draw attention to sacred places that volunteers and students should be mindful of when visiting. Furthermore, they discussed with the community important dates and seasons in order to avoid interfering with cultural or necessary agricultural events.
This initially experience with the FATeam was a great success, helping Fair Trek better understand and cooperate with local communities in the country. In the words of Peter Richards, "use tourism as a positive force for the environment and the society."
---
Blog adapted from a post on Fair Trek's Journal, originally written by Juliana Gutierrez G with photography by Gregorio Rojas G.
Fair Trek | Tourism Benefitting Communities