On any given day at the Tiger Trail bike shop, Noah and his Lao team members will be outside fixing up the new fleet of bicycles. These bikes will then be quickly sent off with riders touring in and around Luang Prabang. If possible, make an effort to book a tour with Tiger Trail and take the new Trek 3700 or Specialized Hardrock bikes for a spin into the countryside.
NOAH | BIKE SHOP MANAGER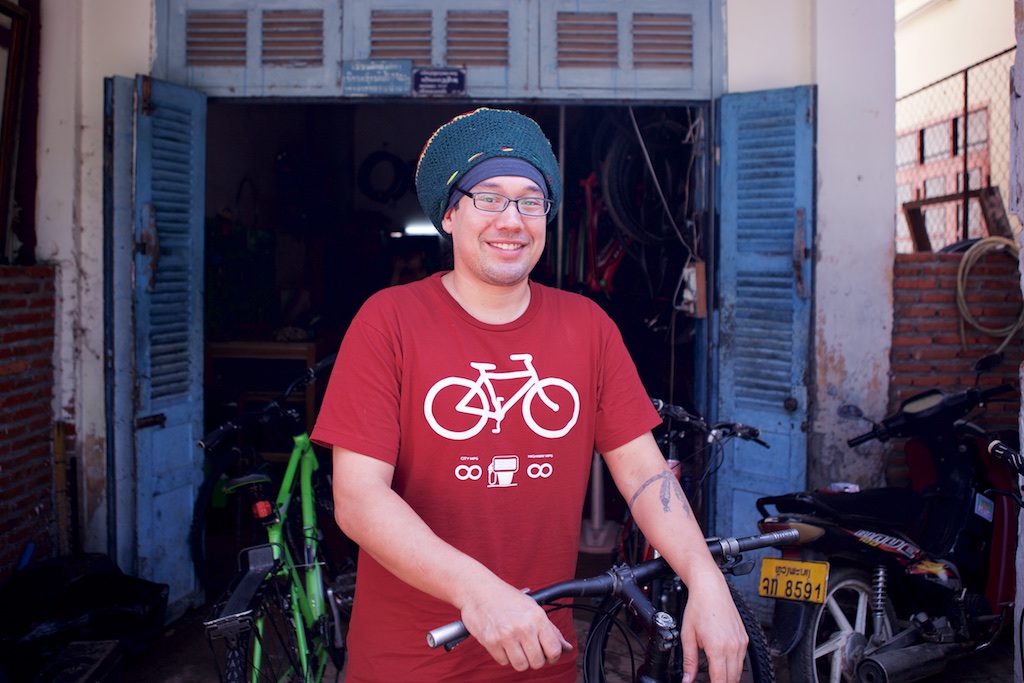 Noah's first bike was his older brother's hand-me-down, and the sense of freedom, and the possibility of adventure that it brought to him as a child, has followed him into adulthood. This childhood joy of his has evolved into a way of life, and he now finds himself fitting in well with Tiger Trail Adventure, here, in Luang Prabang, as manager of the cycle tour department.
"The people are genuinely friendly, which makes cycling here a real pleasure."
Coming from the United States, he is slowly getting used to the lack of traffic lights and completely absence of road rage in this country. "People who decide to travel by bicycle don't seem to be in a big hurry," he adds. Being one of the most beautiful countries with breathtaking scenery makes for a memorable journey on a bicycle here in Laos each and every day. Noah lives by the motto, "If it doesn't fit on my bike, I don't need it".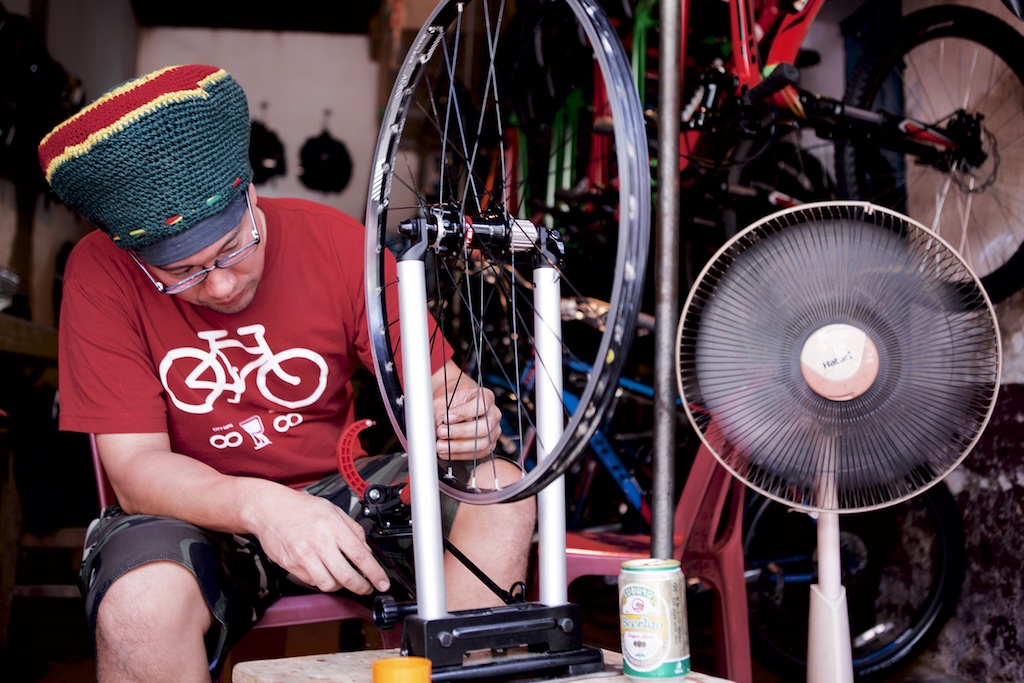 If you are ever in the Luang Prabang area and need some expert advice on bicycling, Noah will be happy to sit down with you and have a chat. Having ridden through most of the country, he has plenty of stories depicting some of his most memorable and thrilling rides in the country. When asked what was the craziest experience he had bicycling in Laos, Noah answered, "getting the stare down from a 1000 lb bull on a very remote trail. There are just too many experiences to choose just one."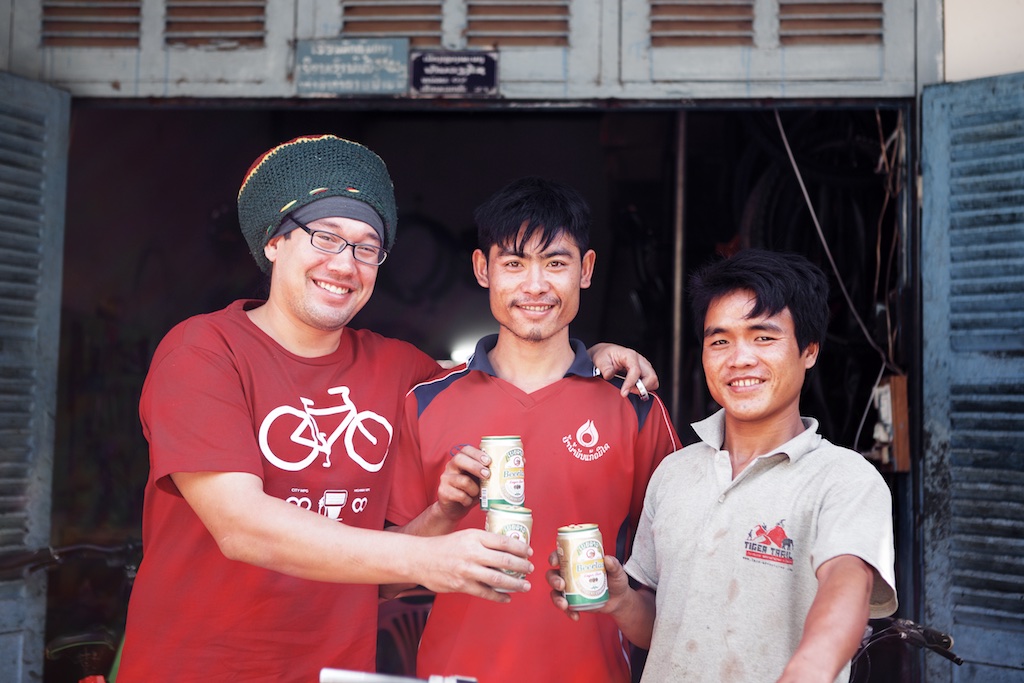 THE BICYCLE FLEET
It certainly pays to pedal off-road or on-road here in Laos with great quality bicycles. We maintain the best fleet of bicycles in town, including both TREK and SPECIALIZED mountain bikes.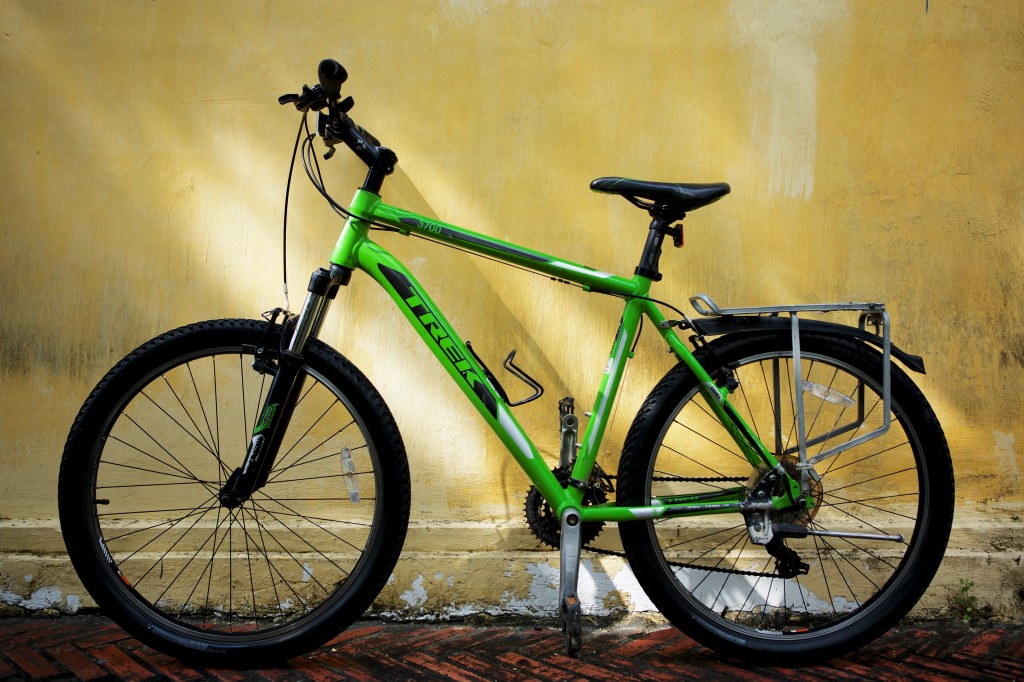 TREK 3700
Alpha White Aluminum w/semi-integrated head tube, bi-oval down tube w/integrated gusset, rack & fender mounts, disc compatible dropouts, replaceable derailleur hanger
Front suspension SR Suntour XCT w/coil spring and preload, 80mm travel
Formula alloy FM21 front hub, FM31 rear hub; Bontrager 550 36-hole rims w/brushed sidewalls
Shimano EF51 shifters, 7 speed
Tektro linear pull brakes w/Shimano EF51 levers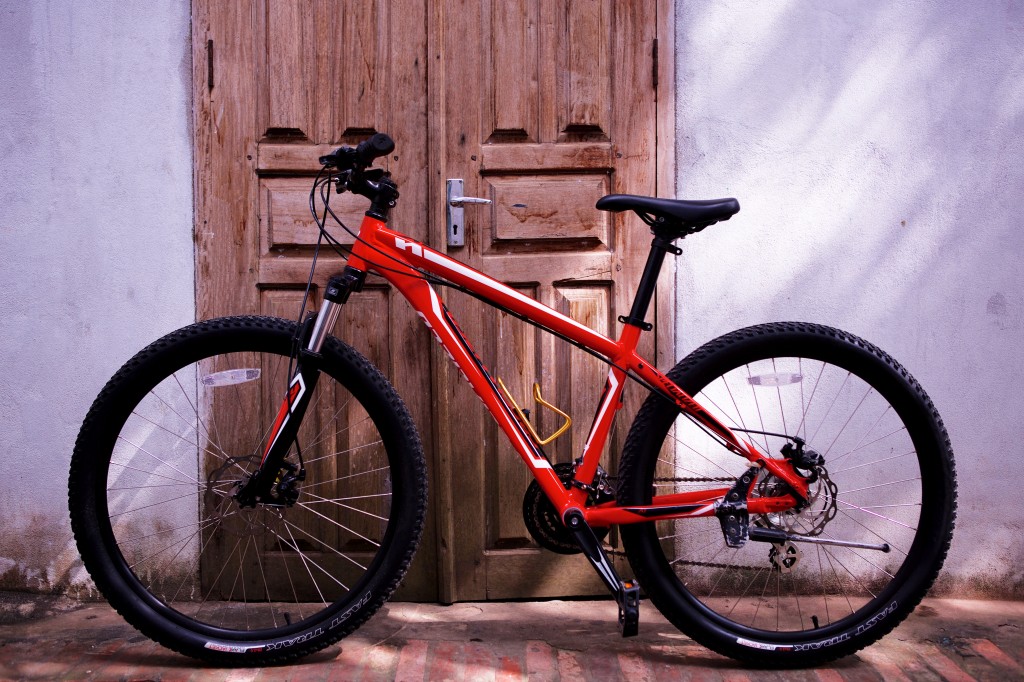 SPECIALIZED HARDROCK
Fully butted A1 Premium Aluminum frame with double ORE down tube for a lighter, more compliant and durable bike, with disc mounts for upgrading 80mm-travel fork with preload adjustment and size-specific spring rates means the suspension is dialed for your size
Light and durable double-walled alloy rims are tough enough to handle the rough stuff
Specialized Fast Trak LK Sport 60tpi tires use a reduced knob height for lower rolling resistance, but have plenty of grip for confidence on the trail SRAM 7-speed, 12/32t cassette replaces the free-wheel mechanism of years past for lighter weight and more durability
Specialized XC saddle has front/rear bumpers for on and off-road durability and ample padding for comfort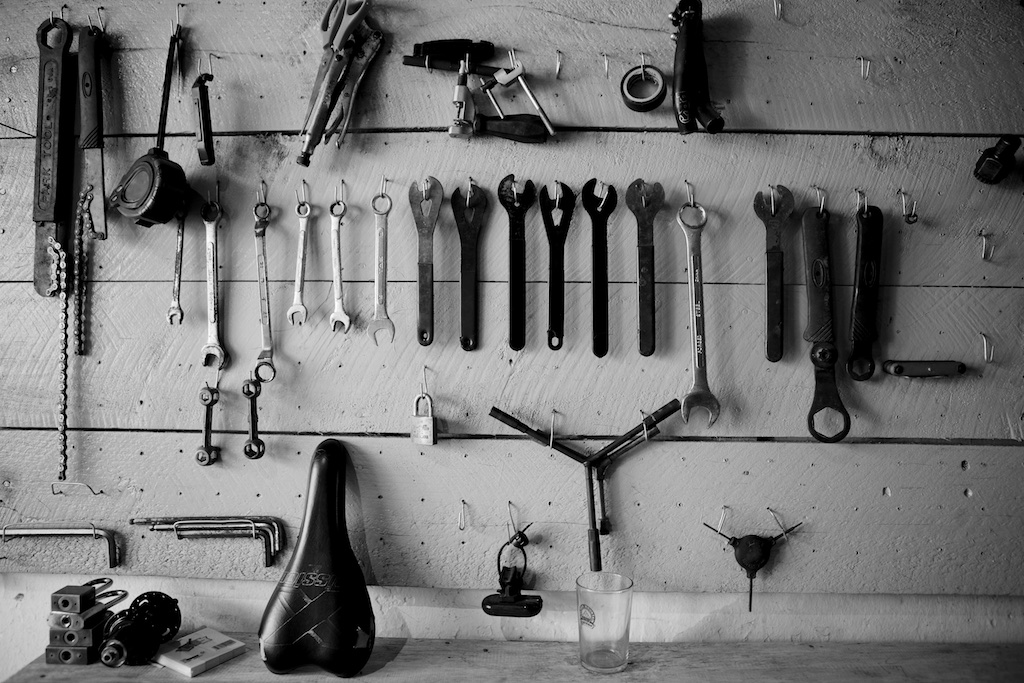 BICYCLE TOURS IN LAOS
With some of the best fleet of bikes in town, you can choose to either pedal around the UNESCO World Heritage town of Luang Prabang, or decide to hit some of the off-road trails that pass through local villages in the countryside. If you are up to a challenge, Noah will be certainly work with you and help customize a special tour to see some of the most remote and beautiful landscapes that this region in Laos has to offer.
For more information, please our website below.