Laos is fast becoming a popular cycling destination in southeast Asia. Here are five reasons why Laos is the best place to go cycling in Southeast Asia, and possibly the world!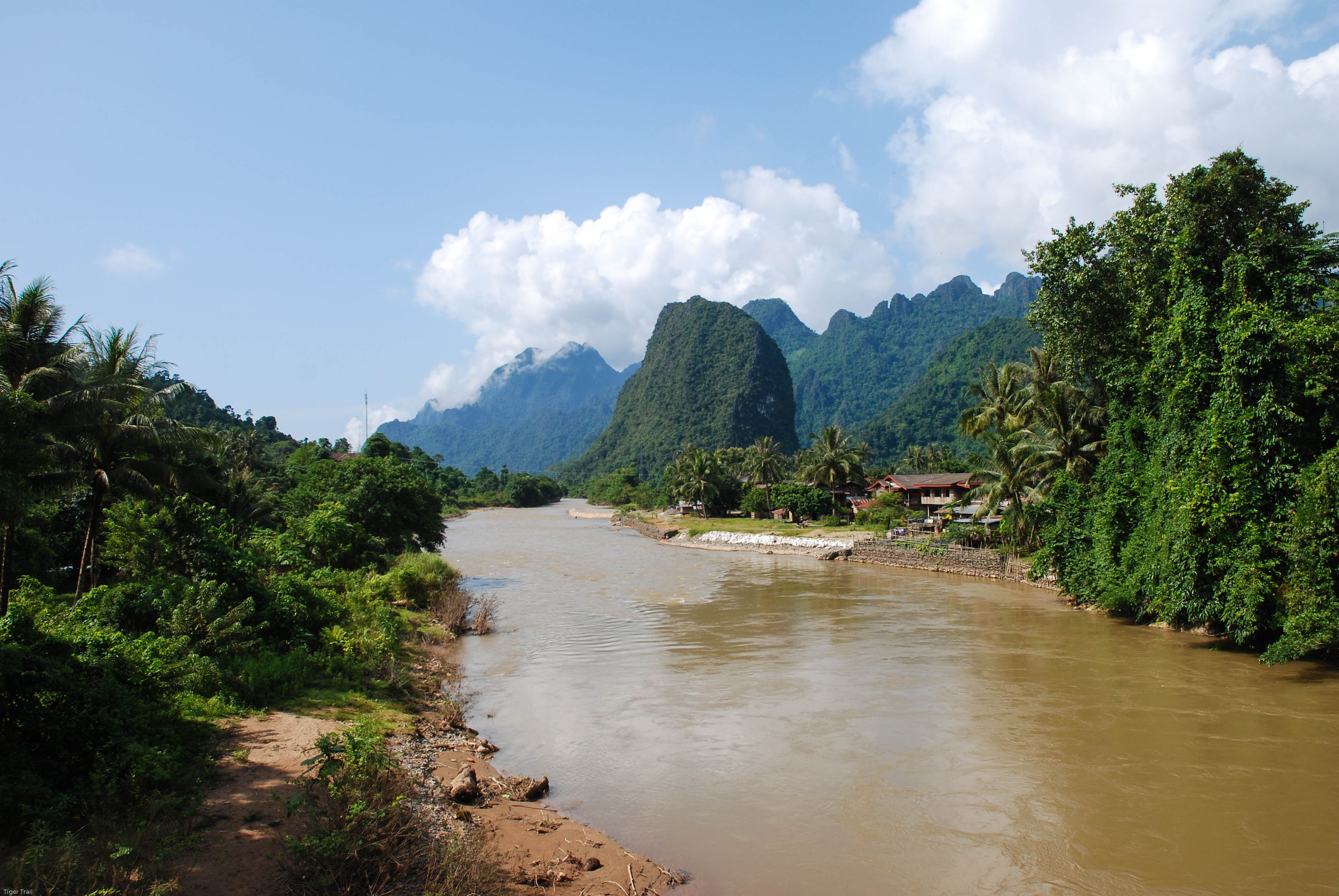 1. The Amazing Views
Laos has some of the most inspiring and varied landscapes in the region. For a small trip, we will take you cycling around Luang Prabang to see ancient and UNESCO-protected Buddhist temples, lively fresh markets, and to meet local people around town. For those looking to venture off the beaten path, we love to cycle up into the North and Central Laos for breathtaking mountain views, thrilling single-track routes, and the diversity of ethnic groups living in both the highlands and lowlands of the country. Cycle down to the South for coffee plantations, waterfalls, and island hopping adventures. For the most daring, we recommend cycling from North to South!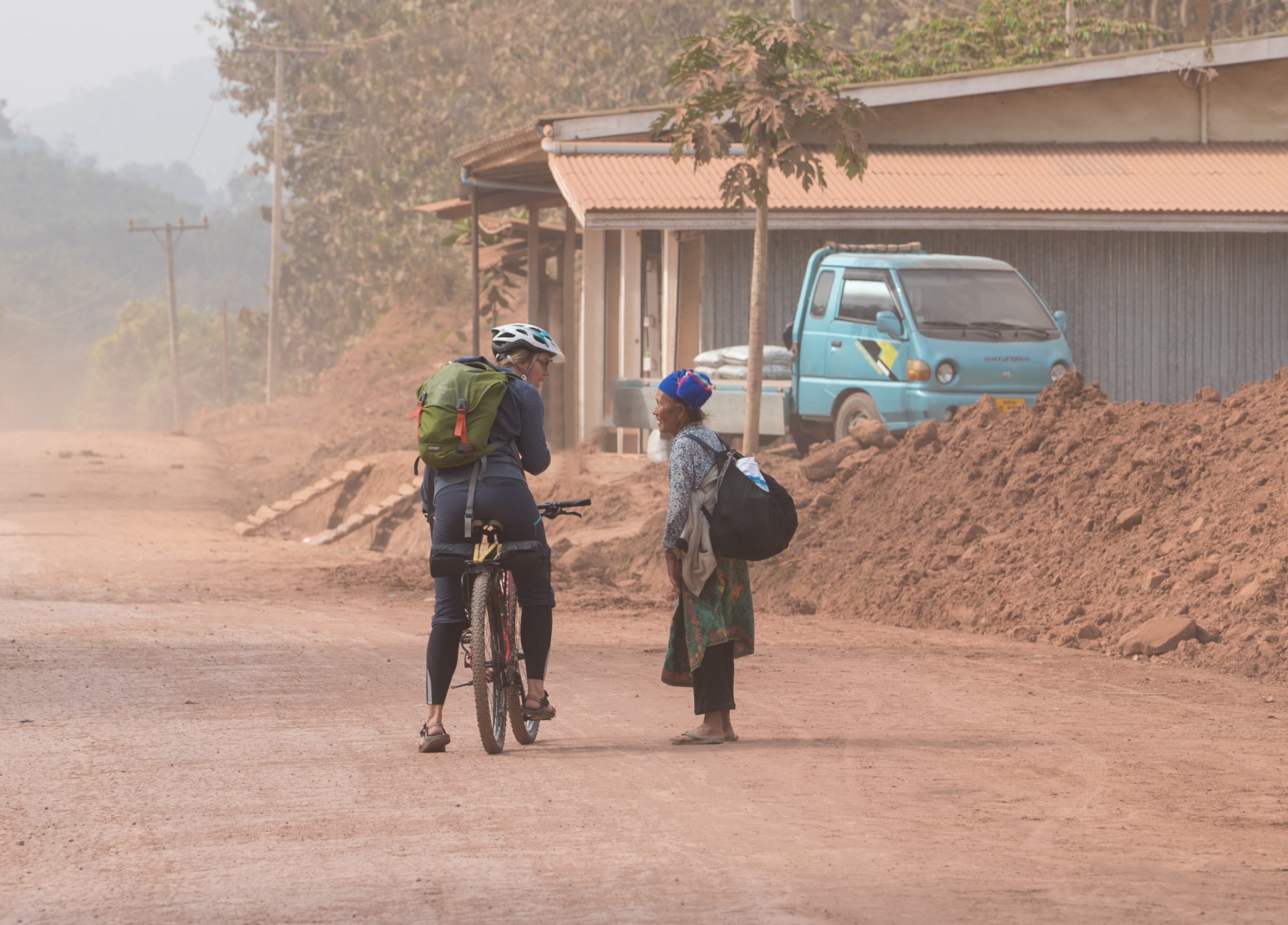 2. The Friendly People
One of the best reasons to cycle through the Laos is the diverse and friendly locals that you will come across. Lao people are honest and possess a refined sense of courtesy and respect. However, Laos is also one of the most ethnically diverse countries in the world with over 160 ethnic subgroups living together. The variety of distinct languages, customs, traditions, beliefs, and cultures makes the country a very interesting place to ride through. What's more, a bicycle provides greater access to meeting people as you pedal through villages in the countryside.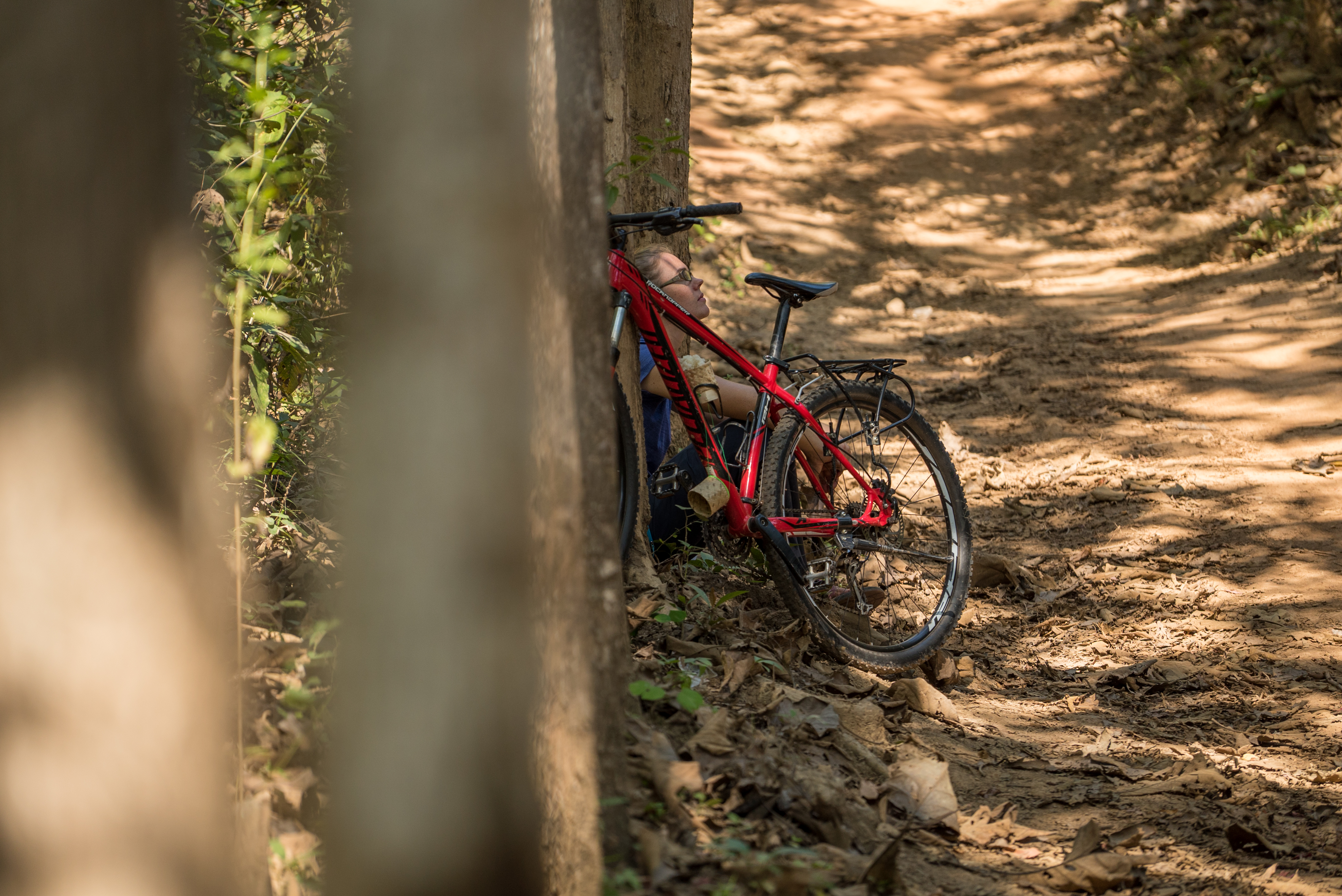 3. Off The Beaten Path
For the cyclist who enjoys a combination of cycling with or without comfort, or a combination of relaxed or very active cycling, Laos has excellent tour options. With just over 7 million residents, Laos is a sparsely populated country compared to its high density neighbours. This is crucial for bicycling, as traffic is extremely light once you venture outside of capital city of Vientiane, providing a safe cycling adventure far off the beaten path. There are also plenty of opportunities for off-road, single track riding, in addition to tarmac roads, to match your needs. We believe that Laos is one of the ideal bike-friendly countries in Southeast Asia.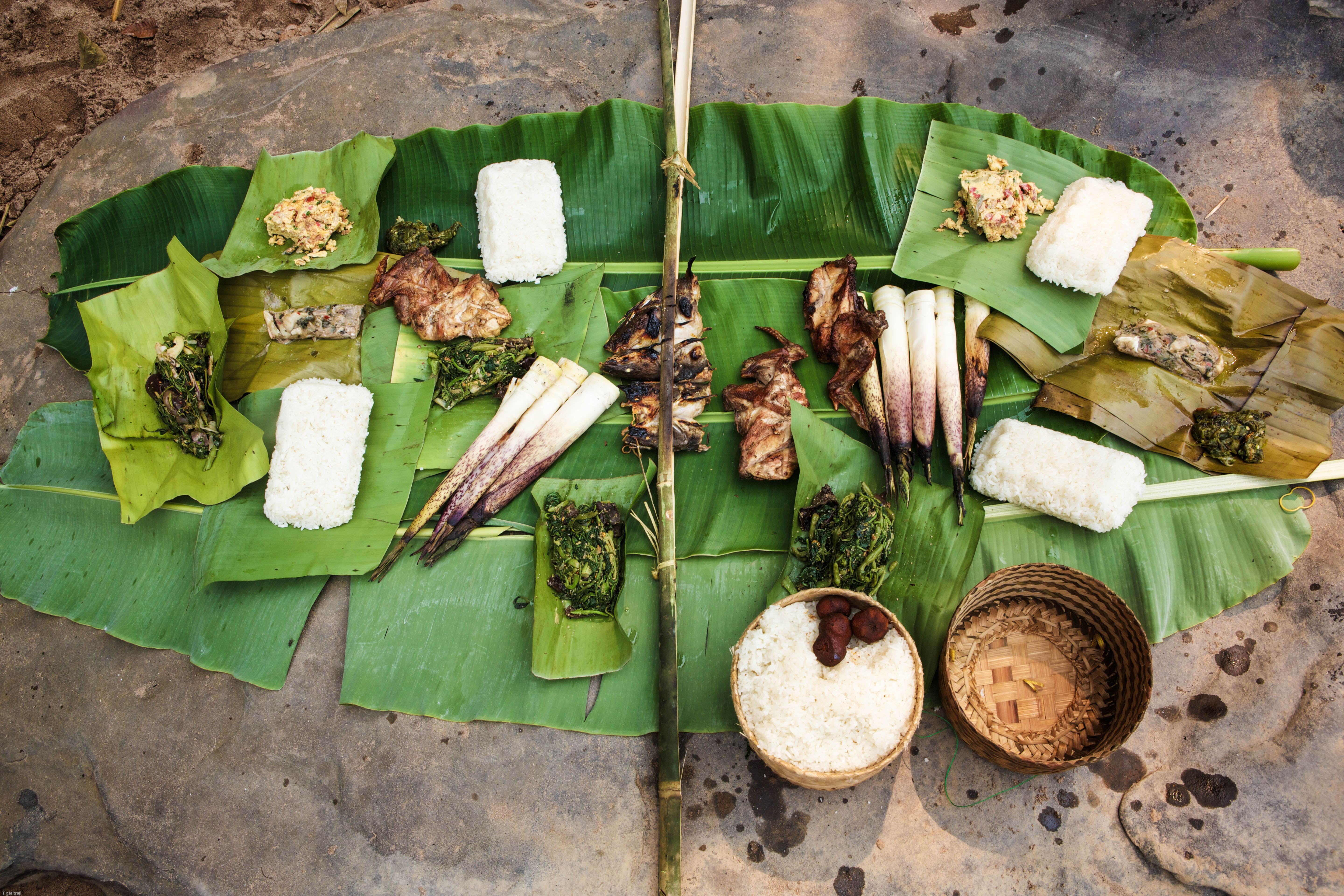 4. The Food
Lao food is made with local ingredients that are seasonally available. It is simple, fresh, cooked and prepared to perfection anywhere in the country. There is never a shortage of strange vegetables and fruits in Laos, many of which come out during the Green Season. Due to the French colonization, you can also enjoy freshly baked baguettes and properly brewed coffee. Enjoy classic Lao dishes like khao piak (wet noodle soup), spicy thum mak hoong (green papaya salad), larp (minced meat salad) and gaeng naw mai (bamboo shoot soup) for a quick meal when cycling.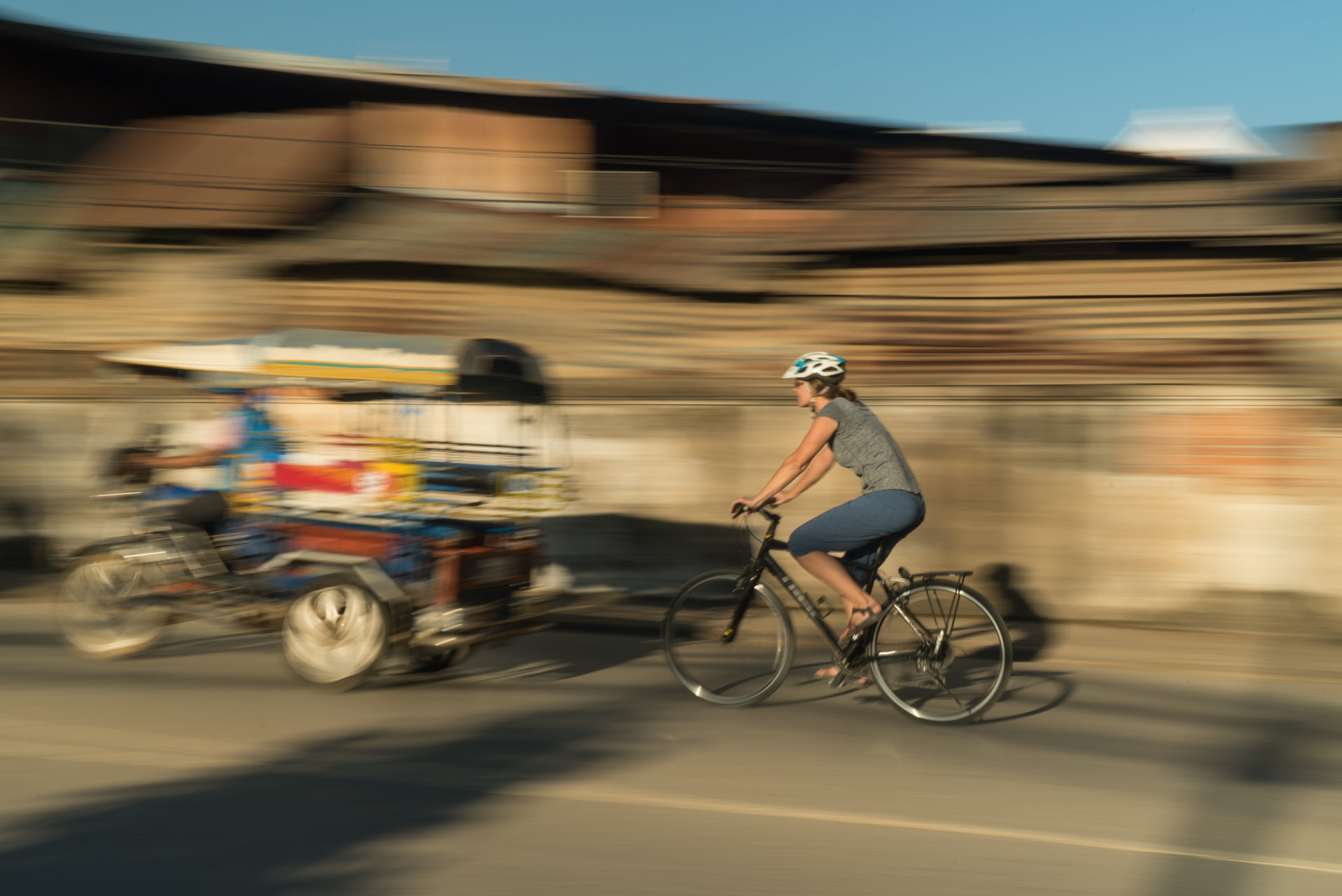 5. Zero-Emissions Alternative
With the effects of climate change being more pronounced each year, cycling is one way to minimize and reduce your carbon footprint. It also can help improve air quality. Riding through Laos, and in general, is a zero-emissions way to discover the country on two wheels. You will definitely appreciate the cleaner air when riding along rivers and through mountainous landscapes.
---
When to Go Cycling
One of the most popular times to visit Laos is during the cool, dry season from October to April. Dirt roads in the countryside begin to dry up and get a little dusty, while the air is more crisp and cool. It's the ideal time to wrap up in a blanket around a campfire and enjoy a lao lao or two.
April is one of the hottest months of the year and is a time for celebrating the Lao New Year Phi Mai. Cool down from cycling by joining in on water fights happening in the streets and throughout the country.
We love the green season in Laos, from May to October, after the multi-day new year celebrations wind down. This time of year experiences most of the rain, adding a more muddy and adventurous bike ride in the rural part of the country. Experience the lush and vibrant rice paddies during this time of year.
---
To begin exploring Laos on two wheels, visit www.biking-laos.com.