National Geographic has named Laos one of the top destinates to visit in 2023.
The COVID-19 pandemic closed the borders of many tourism-dependent countries, such as Laos. But the Southeast Asian country known for its emerald-green vistas of the Upper Mekong River got a boost in domestic travel with the December 2021 inauguration of a Chinese-financed and -constructed bullet train christened the Lane Xang, an ancient Laotian name meaning Kingdom of a Million Elephants. The train's route features a 260-mile segment within Laos, starting at the border town of Boten and running through 75 tunnels and across 167 bridges, before terminating in the capital, Vientiane.
The train's promise? To expand tourism among the Lao themselves, who can now more easily explore their country's multifaceted heritage, including the old imperial capital, Louangphabang, a UNESCO World Heritage site.
(Discover why Laos is the world's next great foodie destination.)
"Since COVID, Louangphabang depends on tourists from all over Laos, especially from Vientiane and southern Laos," says Veomanee Douangdala, managing director and co-founder of Ock Pop Tok Cultural Center, a weaving collective focused on traditional Lao textiles.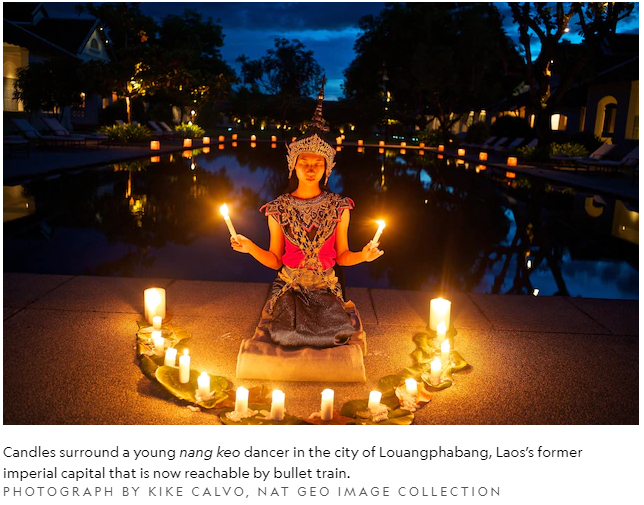 Previously Laotian travelers endured a five-to-six-hour car trip from Vientiane to reach Louangphabang. Zipping along at a hundred miles an hour, the rail journey takes just under two hours. "The train is faster," says Douangdala, "with good scenery." 
Original article at National Geographic https://www.nationalgeographic.com/travel/article/best-of-the-world-2023-conservation-and-community