The first Luang Prabang Gentleman's Ride
Riding motorbikes in Laos for a good cause.
Written by Juliana Guttierrez
The Distinguished Gentleman's Ride is a worldwide event held annually to campaign and raise money for men's health issues such as prostate cancer research and suicide prevention.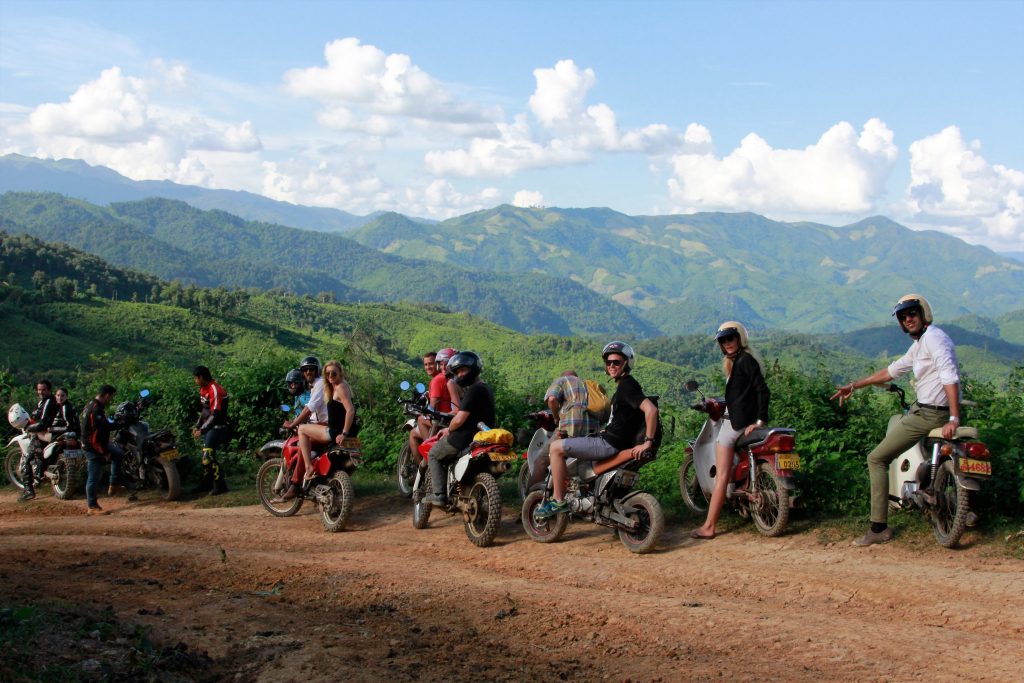 This year was the first time that the Gentleman's Ride was held in Luang Prabang. Over 50 motorbikes with both foreigners and locals, women and men alike, participated in the event to ride around the peninsula and donate to the cause. Three of us from Fair Trek and MOTOLAO participated and MOTOLAO provided us with Honda CRF 250 motorbikes and safety equipment. The ride was a great success and was followed up with an optional extended off-road trip.
15 motorbikes took a 2-hour trip from Luang Prabang up to Kamu Lodge in Ban Gnoyhai. Along the way, we crossed the Mekong via ferry with our bikes, and drove through Chompet Village. The ride there was amazing- we passed by rice fields, valleys, and water buffalo with the beautiful views of the mountains. Since rainy season hadn't finished though, the road was muddy which made it challenging to get to the destination. We as a group had to support one another in getting our bikes through all the mud. Eventually we made it to Ban Gnoyhai village where we stored the motorbikes in a local school and took another boat to finally arrive at Kamu Lodge.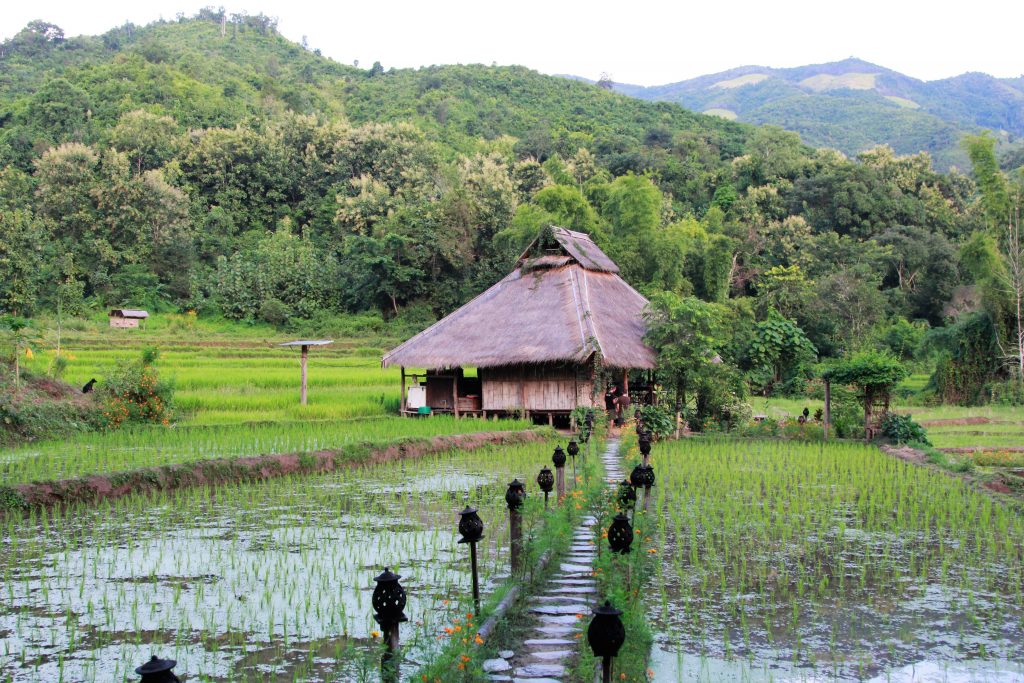 After 2 hours of riding in the heat, it was a relief to get to lodge where they were waiting for us with a cold beverage and a refreshing towel. The lodge itself is in a beautiful rural setting, surrounded by flooded rice fields and featuring great facilities with luxury tents for accommodation and a restaurant. After we freshened up a bit, we took some time to enjoy the activities provided: petanque, fishing, and hanging with some water buffalo! It was the perfect setting to kick back and relax after a long few hours off-roading. After dinner, all the riders spent the evening celebrating our day's success in one big group.
All in all, we had a wonderful stay and we were happy to see all the efforts of organizing the ride, paying off.
The next day everyone got back on their bikes and took the same route back to Luang Prabang. It was a great experience and we felt very honored to represent MOTOLAO. The motorbikes provided were ideal for our off-road trip. We had a safe and positive experience. Many thanks to Mr. Hardus from MOTOLAO for organizing the whole event.
Photo credit goes to Houmphanh Phahongchanh.