A trip to Laos is the perfect opportunity to get off the beaten track in Southeast Asia. With thousands of years of history and dozens of colorful cities to explore, Laos is sure to capture the heart of any traveller.
If you are planning a trip to this country, currently you need to organize it through an agent to organize your Visa and COE during Phase 1 of Laos reopening to tourists in 2022 after being locked down since March 2020 due to COVID-19. If you've got that covered, keep these travel tips in mind as you explore Laos! See up-to-date COVID-19 Entry Information.
When to go to Laos
If you have a flexible schedule then the absolute best time to visit Laos is from November to February. This is the period when the country rains least and has a pleasant and mild climate – the average temperature ranges from 15 to 23 °C (59 to 74 °F).
Traveling during the summer season in Laos (May to August) can be uncomfortable as the thermometer climbs to as high as 40°C (104°F), but it is beautiful and green and there are fewer tourists.
All is not lost, however – those who travel in spring have a unique opportunity to attend the local New Year festival called Pi Mai Laos. Similar to neighboring countries that also celebrate, Pi Mai Lao takes place for three days usually around April 13th to 16th every year. Typical traditions include throwing water at each other (which symbolizes the blessings of long life and peace), collecting flowers, and singing and dancing.
Laos is still off the radar
Unlike neighboring countries of Cambodia and Thailand, Laos is still pretty much off the beaten path — both of which are good and bad depending on what kind of traveler you are.
Anyone planning their party itinerary in Southeast Asia, for example, will be surprised to find that nightlife in Laos typically dies down in the early evening hours. This is because there is a nationwide curfew at midnight and most nightclubs and bars are only open until 11pm. In fact, most locals are early risers so they can give alms to the monks.
Another downside is that most of the roads here are unpaved, which means a lot of dust and long travel times between cities. Although the country has around 46,000km of roads, only 30% of them are paved and even fewer are in good condition.
Despite these minor setbacks, Laos is definitely worth a visit – it doesn't struggle with overtourism, which means you'll find plenty of things to do and see off the beaten track.
Eat and drink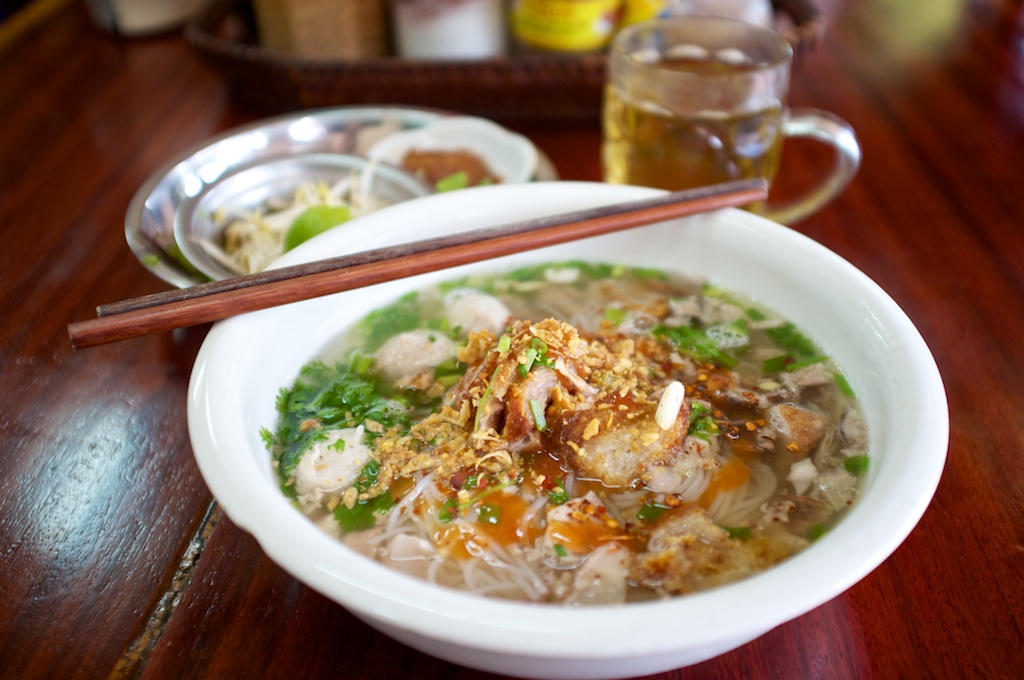 The most famous dish is larb (also spelled laap), a mince salad seasoned with mint leaves, chili, fish sauce and lime juice. Other popular dishes include sai gok (Lao sausage), khao poon (spicy vermicelli soup), and khao jee (similar to Vietnam's banh mi).
When it comes to drinking, it is better to buy bottled water or try a local drink like nam saa (tea) or coconut juice.
Money and payment in Laos
The national currency of Laos is called The Kip. 1 US dollar is equivalent to about 11,500 kip (also abbreviated to LAK).
Upon arrival in Laos, it is better to get cash right away. Credit and debit cards are only accepted in a few places, e.g. B. in tourist restaurants, hotels and large retail chains. If you plan to travel to remote areas, it is better not to rely on credit cards, as there are no terminals and ATMs there. In major towns there are plenty of ATMs.
Transport
Before traveling to Laos, it is important to know that transport here is not as developed as in neighboring countries.
If you want to explore the whole country, it is best to rent a car at the airport or hire a local driver. As mentioned above, paved roads are not everywhere and it is better to go with a local who has experience of Lao roads.
The most popular mode of transportation is the tuk-tuk, thanks to its price and convenience. Renting a bike is a great way to explore the city and exercise.
Health and safety
Lao locals are very peaceful and friendly people, and thanks to this, the country is considered safe for travelers.
A general safety rule is to avoid the border areas, as there are still a large number of unexploded mines left behind since the war. Excursions and day trips to such places are only possible with a guide and only along official tourist routes.
Likewise, the biggest health risks in Laos are mosquito-borne diseases and tropical diseases such as hepatitis B. It is highly recommended to get a vaccine (or tablets) against malaria and other tropical diseases before traveling to Laos.
Keep these travel tips in mind as you navigate Laos and you're sure to have a fantastic time!
Originally published at bestraveltipstricks.co