Laos has two very distinct seasons: the wet (May – October) and the dry (November – April) — each of which has its own advantages and disadvantages.
While most tourists prefer to fly to Laos in the dry season, we believe the green season (wet season) is equally a perfect time of year to explore this vast and vibrant country.
Here we present our top 5 reasons for coming to Laos during the Green Season!
1. NOT THAT RAINY
It is commonly called the wet season for a reason: it rains. However, it really does not rain as much as travellers think!
Starting in late May, there will be a routine of short rain showers that occur every day or so. With higher elevation, the Northern region see a little more rain than the lower parts of the country: namely Luang Prabang and Vientiane.
Though in general, most of Laos experiences rain for only short period — usually a few hours during the day or overnight. Right after the rain stops, the sky clears and the sun shines brighter than ever. Don't let rain deter you from visiting Laos!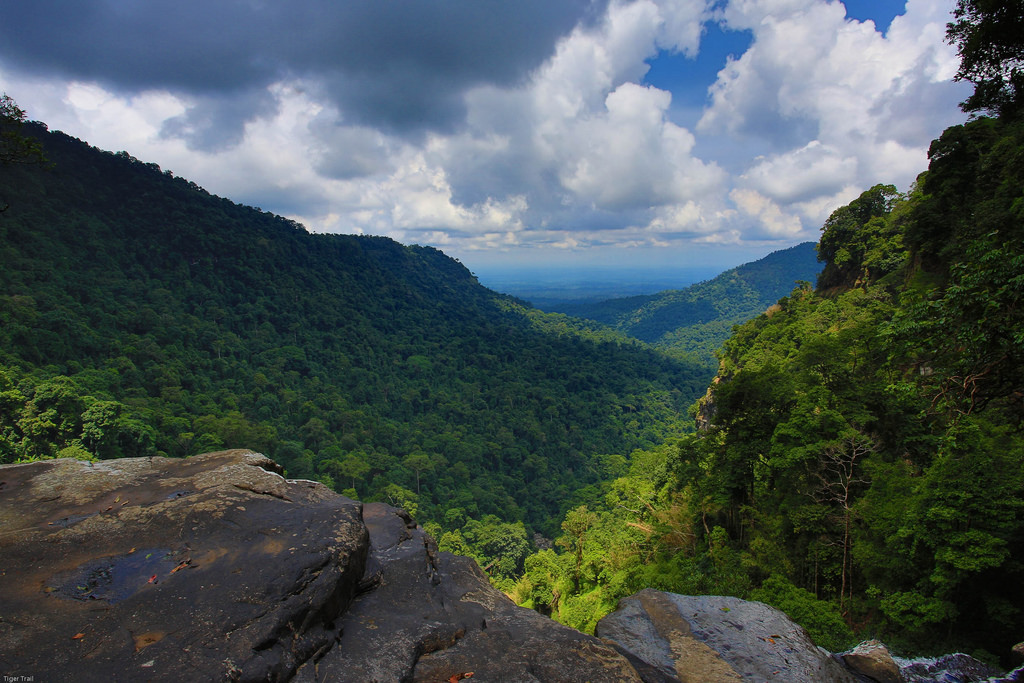 2. GREEN, VIBRANT & EXOTIC
While it certainly does rain this season, the landscapes in Laos are picturesque — green and full of colour! This is the best time to take brilliant photographs of the green vegetation and spectacular sunsets along the Mekong River.
During the end of the dry season, locals will begin clearing forests and burning vegetation up in the mountains to make way for planting. Yet during the Green Season, the air around Laos is pure and clean. This makes walking around town and riding buses overland in the country more pleasant, especially with the skies bright blue.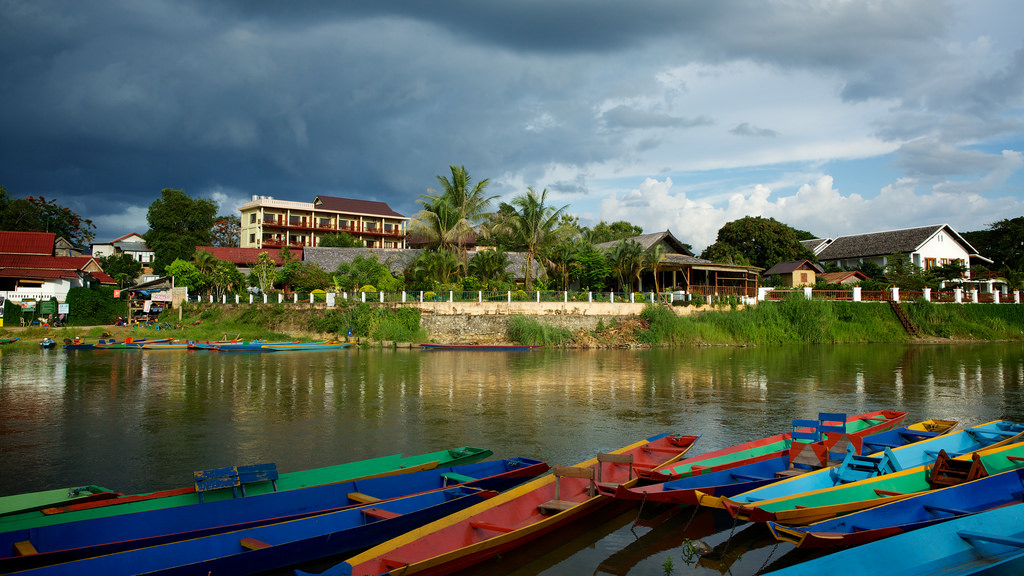 3. MORE AFFORDABLE
It is no secret that the busiest time of the year in Southeast Asia is during the dry season, and for good reason. Yet, it is actually more affordable during the Green Season!
In order to keep businesses afloat during the off season for tourism, many hotels and guesthouses lower their rates — sometimes by as much as half! By avoiding the high season, you can benefit from lower prices at many hotels and restaurants.
Having cheaper accommodation saves a ton of money when traveling through Laos and the region.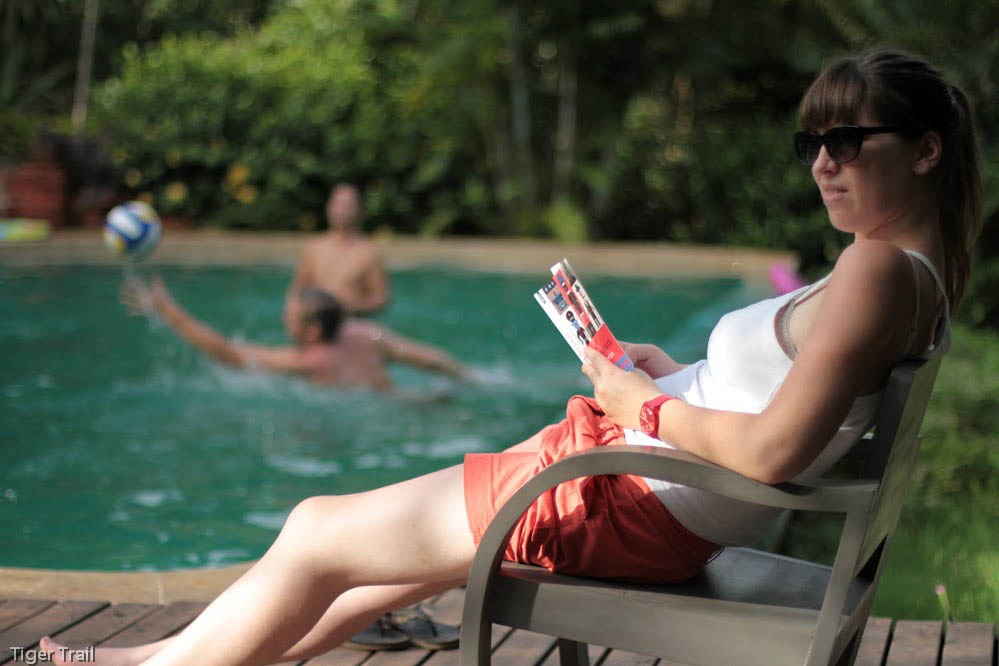 4. NO CROWDS
Due to many travellers choosing not to come to Laos and Southeast Asia during this season, you will benefit by experiencing hardly any crowds!
For instance, you will almost have the UNESCO World Heritage City of Luang Prabang all to yourself! Want to venture out to the Plain of Jars? You will get that picturesque photo with hardly any travellers around!
This provides a richer cultural experience, where you will be able to connect more with locals — who are even more friendly this time of year.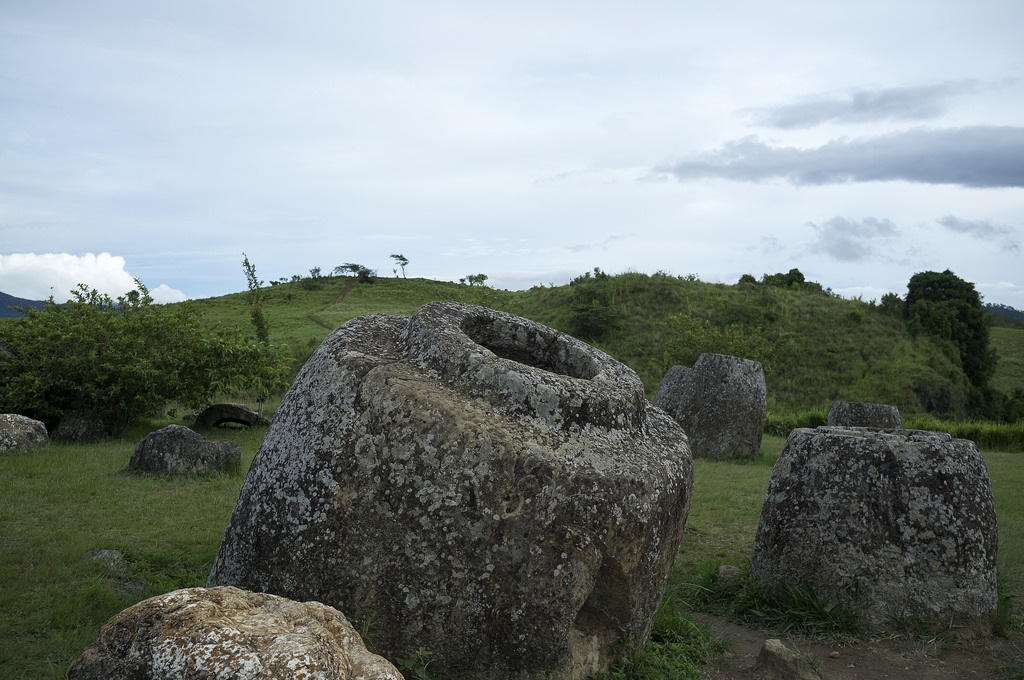 5. LESS HASSLE
With less tourists visiting the country, it is easier to book reservations at restaurants, cafés, spas, cruises or adventure tours in Laos!
This provides a hassle-free experience, where you can wake up each day and decide what to do without having to worry about whether you have that reservation or not.
While it is far easier to book this time of year, there may be some cancellations due to rain. Luckily, the Green Season is one of Tiger Trail's favourite part of the year to host guests on their adventure tours. Having a peace of mind is essential when travelling Laos.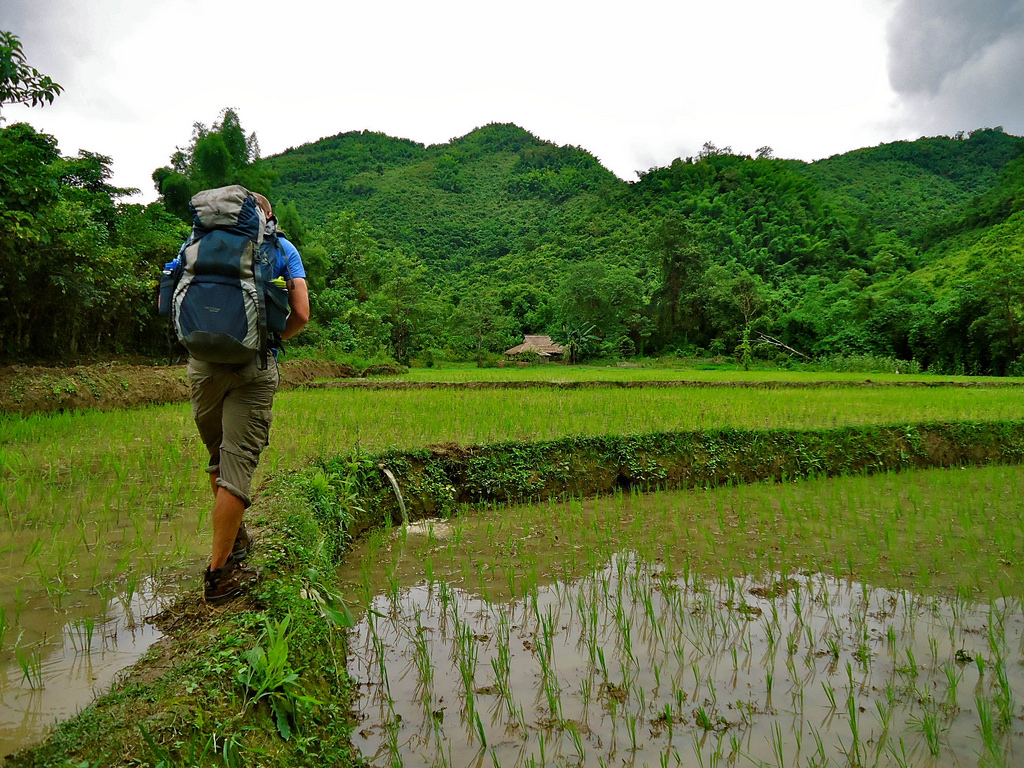 Enticed by the Green Season? Contact Tiger Trail to learn more about exploring Laos during this time of year.